Organizing Your Parent's Medical Information During Get Organized Month
Having consistent and reliable access to your parent's medical information is an important part of making sure that you can help them to manage their health conditions, identify when they might be experiencing new or different issues, and that they get the level of care that they need from their medical team on a regular basis. It is extremely important that this medical information is properly organized so that you can not only get to it when you need it, but find the specific information that is relevant, and share it with the medical team or other members of your parent's care network when you need to.
Use these tips to organize your parent's medical information:
Use a several-subject notebook with folders or a binder to keep everything in one place and allow you to both keep documents and take notes.
Mark each page or document carefully with the date, the doctor, and other pertinent information.
Keep contact information for every member of your parent's medical team and care network at the front of your notebook as well as in a readily-accessible place in their home. Make sure that this information is kept fully up-to-date and clearly recorded so that it can be used by you, your parent, their elderly care provider, or anyone else you authorize as easily as possible.
Keep photocopies of prescriptions along with inserts that list restrictions, side effects, instructions, and other details so that you can always cross-reference when needed. This can be very important if they are taking several medications or they need to discuss a specific new medication with the doctor and compare it to others that they are taking.
If your parent has been struggling with challenges and needs such as limited mobility or a chronic health issue, now may be the ideal time for you to consider starting elderly care for them. An elderly home care services provider can be with your aging parent on a fully customized schedule that is designed to ensure your parent has access to all of the care that they need, while also keeping you at the forefront of their care routine. This care provider can fill care gaps and step in to help your parent manage their needs and challenges in the ways that are best for them according to their personality, individuality, thoughts, preferences, and goals. As their family caregiver this can give you peace of mind knowing that both when you are with them and when you are not, your parent will have what they need to live a lifestyle that is as independent and fulfilling as possible.
The staff at Home Care Matters is available to talk with you and your family about all of your needs. Home Care Matters is a home care agency providing quality and affordable elderly care in Duluth, GA and the surrounding areas. Call (678) 828-2195 for more information.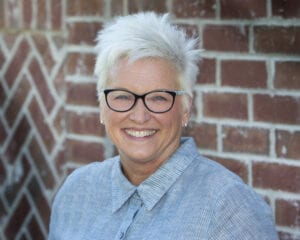 Latest posts by Valerie Darling, Founder, Owner
(see all)