Pain Management: Three Big Reasons it's Tough to Know When Someone with Dementia Is in Pain
Pain management is difficult enough for aging family members, but when your senior has dementia that's even more complicated.
You may not know for sure when your senior is in pain, especially if she's hiding her pain or if she's unable to communicate her pain to you. Pain management for dementia is something you will have to work out with the doctor and your senior.
Pain Management: Your Senior May Have Always Felt Awkward about Expressing Pain
There are plenty of people who have trouble expressing what's happening, especially when it comes to pain, no matter what their age or cognitive condition. If that's been true of your senior in the past, it's probably going to be true as she deals with the progression of dementia. It's important for you to be able to understand when she's uncomfortable, though, so that you can do whatever is possible to alleviate that discomfort for her. Remind your elderly family member that telling you that she's in pain isn't complaining and it's not a burden.
Fear Is Another Big Motivating Factor
It's not uncommon at all for aging adults to worry that issues like pain and worsening health will cause them to have to make big changes in their life and living situations. That fear can stick with your elderly family member even if she doesn't remember why she might be nervous about telling you when she's hurting. There are also fears around needing complicated medical procedures or new medication to manage pain. Understanding why your senior is afraid can help you to reassure her more easily.
Pain Management: Dementia Affects Your Senior's Ability to Communicate
If your elderly family member is dealing with a more advanced stage of dementia, she may have lost the ability to communicate with you about what's happening. She may not even be able to accurately answer yes or no questions about how she's feeling. In later stages of dementia, this can be one of the reasons that your elderly family member may start to develop challenging behaviors or aggression. She's not able to communicate with you in a way that is understandable, but that doesn't alleviate the underlying issue.
Work with your senior's doctor to try to learn more about the pain your senior experiences and how you can recognize signs that her pain is increasing. Another solid plan is to work with elderly care providers who are experienced with dementia pain management. They can help you to recognize when your elderly family member needs a little more assistance.
The staff at Home Care Matters is available to talk with you and your family about all of your needs. Home Care Matters is a home care agency providing quality and affordable

Elderly Care in Hoschton, GA

, and surrounding areas. Call (770) 965.4004 for more information.
We provide home care in  Braselton, Buford, Dacula, Duluth, Flowery Branch, Gainesville, Johns Creek, Lawrenceville, Oakwood, Sugar Hill, Suwanee, Barrow County, Forsyth County, Gwinnett County, Hall County, Jackson County, North Fulton County.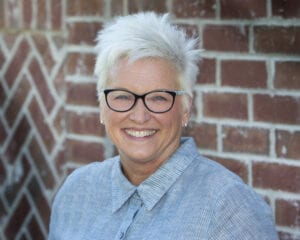 Latest posts by Valerie Darling, Founder, Owner
(see all)