Are There Plus Sides to No Longer Driving that You Can Share with Your Aging Adult?
Your elderly family member might not see it right now, but not being a driver anymore can have some true benefits for her. If she's not sure what those benefits might be, try running through a few of these ideas with her.
She Can Save Some Serious Cash.
Upkeep on a vehicle can be extremely expensive, between gas, insurance, and repairs. Add traffic tickets to that and your elderly family member might be saving an amazing amount of money by not having a vehicle any longer. Run the numbers with your elderly family member and help her to see just how much money she's paying out right now in order to stay behind the wheel.
Walking More Might Be a Good Option.
If your elderly family member has local stores and other places that she likes to visit that are within safe walking distance, she might find that walking helps her quite a bit. She can start to get some more exercise and she can still go where she wants to go. This is only an option if your elderly family member has safe walking areas and it's a good idea for her personally.
Sharing Rides Is a Great Time for Bonding.
Having other options for rides, whether that's with you or other family members, might mean that she can see some people more often. Riding together to run errands or do other things can be a real bonding experience. Likewise, having home care providers who can take her where she needs to go gives her a chance to get to know them better, too.
It's Far Less Stressful.
Having a car and driving regularly can be extremely stressful, especially if your elderly family member isn't exactly comfortable behind the wheel. In that case, giving up driving can take quite a bit of stress out of her daily life. This leaves her free and open to experiencing more of the joy that she has in her life.
Even if your elderly family member doesn't see the benefits right now of no longer driving, it's possible that she will as a little more time passes.
The staff at Home Care Matters is available to talk with you and your family about all of your needs. Home Care Matters is a home care agency providing quality and affordable home care in Braselton, GA and the surrounding areas. Call (678) 828-2195 for more information.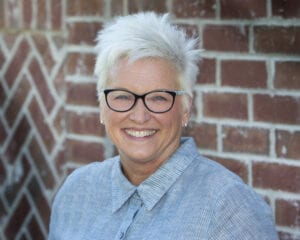 Latest posts by Valerie Darling, Founder, Owner
(see all)