What are the Risk Factors for Spinal Muscular Atrophy?
August is National Spinal Muscular Atrophy Awareness Month. As a family caregiver this is the ideal opportunity for you to learn more about this condition and its effect on your parent's life. When it comes to understanding the different health challenges and issues that your senior faces, one of the first things that you should strive to understand is the risk factors associated with that particular health issue. When it comes to spinal muscular atrophy, or SMA, understanding the risk factors is not just about understanding why your parent might have developed this condition, but also how you can protect future generations of your family.
SMA is a genetic condition.
This means that it is not environmental factors or germs that lead to this condition, but rather, changes or problems within the person's genes that cause the condition to occur. This is a fairly rare condition affecting approximately 4 out of every 100,000 people throughout the United States. In order for a person to develop SMA, they generally need to inherit the defective gene from both of their parents. A person does not have to have SMA in order to have the problem with the gene that could lead to their children developing the disease.
There is also a family history component to the condition.
This means that if there is someone else in the family who has been diagnosed with the condition, other people in the family are at greater risk of developing SMA. Understanding this is important for recognizing higher risk for future generations of the family. If you know that your parent has this condition or that other people in your family have had such a diagnosis, you may wish to consider genetic testing to determine the risk of others in your family.
If you have been considering ways that you would be able to enhance your parent's quality of life and support an ongoing lifestyle of independence and fulfillment, now may be the ideal time for you to consider starting elder care for them. An elderly home care services provider can be there with your aging parent on a fully customized schedule to ensure that they get everything they need to remain happy, healthy, comfortable, and safe throughout their later years. The highly personalized nature of these services enables the care provider to address your parent's individual needs, challenges, and limitations in the way that is right for them by respecting their preferences, goals, and opinions. This means that they can handle their daily personal care tasks, support good lifestyle choices, keep them active and engaged, and even offer reminders to help them stay compliant with their medications and treatments so that they can get the most benefit from them. If your aging parent has risk factors for particular medical conditions, the attentive services of an elder care provider can give you great peace of mind. This care provider can be with your parent to monitor their condition and bring any changes to your attention so that together you and your aging parent can make decisions regarding what to do next.
The staff at Home Care Matters is available to talk with you and your family about all of your needs. Home Care Matters is a home care agency providing quality and affordable elder care in Dacula, GA and the surrounding areas. Call (678) 828-2195 for more information.
Sources
https://globalgenes.org/raredaily/august-is-spinal-muscular-atrophy-awareness-month/
https://www.mda.org/sites/default/files/publications/Facts_SMA_P-181.pdf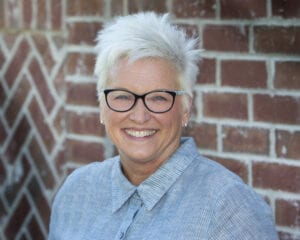 Latest posts by Valerie Darling, Founder, Owner
(see all)