Activities You and Your Elderly Loved One Can Enjoy Together
It can be very beneficial to engage in activities with your elderly loved one.
Not only will you be able to make memories that last a lifetime, but you will also be helping to improve your loved one's mental and physical well-being. Just remember, it is important to consult with your loved one's doctor before you begin any new exercise regimen or other risky activity. If you are at a loss of what kind of activities to do with your loved one, try doing the ones listed here today.
Exercising
Exercising can improve a person's mental and physical health. Many studies show exercise can add years to a person's life. If your elderly loved one isn't already engaging in daily exercise, you or elder care providers can try encouraging them to begin an exercise regimen today. Some exercises that many elderly people enjoy doing include the following:
Walking
Yoga
Stretching
Swimming
You and your elderly loved one might also enjoy doing one of the exercise programs that you can find online. Many of these programs are even free.
Doing Brain Games
As a family caregiver or elder care provider, it is important to do all you can to help your elderly loved one keep their brain fresh. One way to accomplish this goal is to do brain games together. For instance, you can purchase a crossword puzzle book. Then, you or an elder care provider can sit down with your loved one to solve the puzzles. Some other games your elderly loved one might enjoy doing with you include the following:
Chess
Checkers
Card games
Many elderly people also enjoy putting puzzles together. This can also help keep their brain fresh.

Gardening
Gardening is a great activity that you can enjoy with your elderly loved one. Even if you don't have a lot of space to make a garden, you and your loved one can make an amazing garden. Many people are planting amazing foods in containers that they place on their decks, patios, and even in their homes. Gardening can be great therapy for an elderly person, as well. It can make them feel proud and happy. If you don't have time to help your loved one take care of a garden, an elder care provider may be able to help.
Conclusion
There are many fun and interesting activities you and your elderly loved one can enjoy together. Many of them can help improve mental and physical well-being. All of them will help you and your loved one make memories that will last a lifetime. Encourage you're elderly loved one to start an exercise regimen, work on a brain game, or plant a garden.
The staff at Home Care Matters is available to talk with you and your family about all of your needs. Home Care Matters is a home care agency providing quality and affordable Senior Care in Duluth, GA, and surrounding areas. Call (770) 965.4004 for more information.
We provide home care in Flowery Branch, Braselton, Buford, Dacula, Duluth, Gainesville, Johns Creek, Lawrenceville, Oakwood, Sugar Hill, Suwanee, Barrow County, Forsyth County, Gwinnett County, Hall County, Jackson County, North Fulton County.
Sources
https://www.ncbi.nlm.nih.gov/pmc/articles/PMC4229893/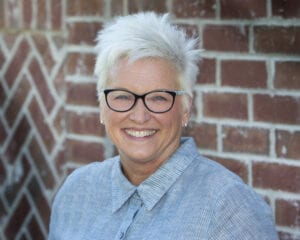 Latest posts by Valerie Darling, Founder, Owner
(see all)