Four Facts You Need to Understand about Caregiving
There may be no question in your mind that you're going to be your senior's caregiver. But there are also some facts you need to keep in mind as you learn more about what it means to be a caregiver.
There Are a Lot of Demands Coming at You
Caregiving is full of demands from a lot of different angles. There are your senior's immediate needs and then there are all of the other areas of your life, too. You might feel surprised a lot and that's normal. When you get your feet fully under you as a caregiver, you're going to get a better handle on a lot of what's expected of you from all sides. But you might still feel a lot of pressure to keep all the plates spinning at the right speeds.
You're Going to Be Mentally and Emotionally Tired
You're going to be tired, that's a given. You're doing a lot of things that you probably haven't had to deal with on this level. But it's not just physical tiredness that you're going to experience. There's also a level of mental and emotional exhaustion that can be surprising for caregivers. You're noodling through a lot of different issues and solving problems constantly. But you're also seeing your senior in a new light and that might have you dealing with emotions you didn't expect to have to manage for a very long time.
You Can't Keep Running without Breaks
Very often caregivers believe that it's all okay because they can just keep going and going. But how realistic is that really? It turns out, not so much. You honestly cannot keep pushing yourself to just do more. Everyone needs breaks and that includes you. If you're not taking breaks, you're going to find yourself in a situation where you become literally too exhausted on every level and you might get sick or worse, burn out.
You're Going to Feel as if There's Never Enough Time
In and amongst all of that, the kicker is probably that there's just never enough time for everything. So even if you know you need a break, you might feel as if there's no way that you can make that happen. Time is going to move differently for you as a caregiver. Batching tasks and getting help when and where you can is going to be essential. Elderly care providers might be the perfect answer. Not only can they offer help with necessary tasks, like helping your senior to eat healthy meals, but they can also take over and give you time for that break you desperately need.
Being a caregiver is a wonderful opportunity, but you have to approach it in a way that's healthy for you, too. Trying to do too much, too often is going to bring you big problems.
The staff at Home Care Matters is available to talk with you and your family about all of your needs. Home Care Matters is a home care agency providing quality and affordable

Senior Care in Hoschton, GA

, and surrounding areas. Call (770) 965.4004 for more information.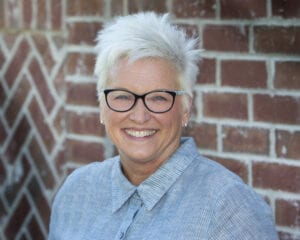 Latest posts by Valerie Darling, Founder, Owner
(see all)