Kidney Health Tips for Your Elderly Loved One
One of the things that your elderly loved one will need to think about as they get older is their kidney health. There are numerous problems that could occur with the kidneys. Kidney disease, kidney stones, and other issues could occur. Learn more about the tips for helping your elderly loved one to keep their kidneys healthy.
Getting Screened
One of the most important things your elderly loved one can do is to get their kidneys screened. This is often done through a basic urine test. A blood test might be ordered, as well. The doctor who ordered this test will review the results and let your loved one know if they have early signs for kidney disease. Medical professionals recommend that those who are 60 and older should get screened for kidney disease once a year. Detecting kidney issues early on can improve the chances of treatment options.
Managing Blood Sugar and Blood Pressure
It is important for your elderly loved one to manage their blood sugar and blood pressure. If these two things are high, they can take a huge toll on your loved one's kidneys. Elderly people should take their blood pressure and check their blood sugar regularly. If there are issues with either of these levels, your loved one might need to make lifestyle changes to make them better. It is also important for their doctor to know about any blood sugar or blood pressure changes or issues. The doctor can recommend or order certain treatments if needed.
Eating a Healthy Diet
If your elderly loved one has too much sugar, fat, or sodium in their diet, it can negatively affect their kidneys. You and your loved one's caregivers should ensure they have meals that are filled with fiber, fruits, vegetables, and lean meats. Your loved one should limit how much processed foods they are eating.
Drinking Enough Water

If your elderly loved one is dehydrated, this can lead to kidney issues. Make sure your elderly loved one has water available all the time. They should drink the water all through the day, even when they aren't feeling thirsty. Keeping hydrated can help the kidneys to get rid of excess fluid and waste from the body.
These are some of the best ways for your elderly loved one to keep their kidneys healthy. If they are experiencing any issues such as decreased urine output, pain in the kidney areas, swollen ankles, blood in the urine, or itchy skin, they should see their doctor for a kidney assessment.
The staff at Home Care Matters is available to talk with you and your family about all of your needs. Home Care Matters is a home care agency providing quality and affordable Senior Care in Hoschton, GA, and surrounding areas. Call

(770) 965.4004

for more information.
We provide home care in Flowery Branch, Braselton, Buford, Dacula, Duluth, Gainesville, Johns Creek, Lawrenceville, Oakwood, Sugar Hill, Suwanee, Barrow County, Forsyth County, Gwinnett County, Hall County, Jackson County, North Fulton County.
Sources
https://www.niddk.nih.gov/
https://www.betterhealth.vic.gov.au/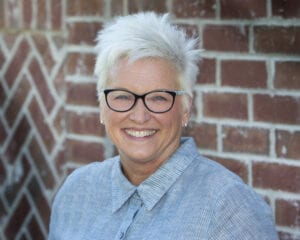 Latest posts by Valerie Darling, Founder, Owner
(see all)