Senior Care: 3 Tips On Learning To Interact With Seniors Who Suffer From Dementia
Senior Care: You may be surprised that seniors with Alzheimer's and dementia are drastically impacted socially.
They may have a hard time remembering who someone is, get frustrated when they don't know the words to something, or have anxiety when talking to new people. A senior needs to stay socially engaged, and one of the best ways to do that is by having family visits or a senior care provider help. This is a professional who helps a senior age in place and provides friendship throughout the day.
When you start visiting a senior with dementia, you may notice how rapid the disease is or small changes the senior doesn't notice.
It can be hard to understand how to interact with a senior who suffers from this disease, and it could make you feel upset or sad. The truth is that even seniors who struggle with a form of Alzheimer's need social interaction even if they don't know who you are.
When they start getting in the later stages of this disease, you will need to understand the best ways to talk to them. This may not be easy for you, and that is understandable. It is important to have open communication with the senior home care provider because they will help you find times to come over and figure out what activities to do with your loved one. There are a few tips you need to keep in mind when visiting. These will help you communicate with the seniors.
Learning To Interact
You may not think you need to learn to interact because you've been doing it your whole life. However, learning to interact with seniors who struggle with Alzheimer's is a little different. You need to keep a lot in mind before speaking with them. They may struggle with memory, but they will still read body language, listen to your voice, and notice specific things like the tone of your voice. If you have been struggling with anger and anxiety, you need to leave that at the door because seniors can pick up on it.
Speak Softly
Yelling, screaming, or loud voices with harsh tones can easily fluster a senior. They may not understand why you are upset and it is important to speak softly and kindly. You should also talk slowly so they can understand you and connect with the words. Be prepared for confusion or asking what words mean. Reassure them that it is okay to ask you or the senior care provider questions and be willing to help them in a kind manner.
Call Them By Name
You may feel weird doing this to your parents. However, if they do not remember you and you come as a "friend" you will need to address them by name. This will help grab their attention and you know they are listening to you.
Senior Care: Point To Objects
Sometimes a senior will not know what you're talking about. Instead of describing the item try showing them the item. This may help them understand what you mean.
A senior care provider is someone who can help you learn to interact better with your senior. Call our agency today to see what services are available.
The staff at Home Care Matters is available to talk with you and your family about all of your needs. Home Care Matters is a home care agency providing quality and affordable

Caregivers in Hoschton, GA

, and surrounding areas.
Call (770) 965.4004 for more information.
Sources:
https://www.dementiacarecentral.com/caregiverinfo/handsoncare/socialization/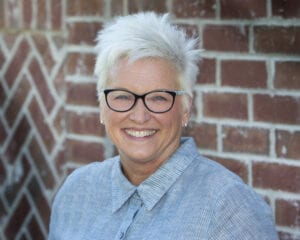 Latest posts by Valerie Darling, Founder, Owner
(see all)