When to See the Doctor for Back Pain
Occasional back pain is a common ailment, especially as we get older.
Most of the time, if your parent complains about back pain, it can be from a slight strain or pulled muscle that can be easily treated with rest and at-home pain management. But sometimes, back pain can be more serious, and will need to have you plan a doctor visit with your parent to discover the cause and develop a treatment plan to bring your parent relief.
If your parent's back pain does not gradually improve within a few weeks using at-home care methods and contains any of these related symptoms, your parent could be due for a professional evaluation.
Pain is severe and doesn't improve with rest. Using a 1-10 scale, ask your parent how severe his pain is and remind him to be honest. Your elderly care provider can also ask this question when visiting and if the number stays high even with resting, an immediate visit to the doctor may be warranted.
Pain that persists for several weeks. Even if his pain is not too high on the pain threshold scale, if your parent has expressed constant back pain to you or your elderly care provider, it's probably time to set up an appointment to see what you can do to provide relief.
Pain that spreads down one or both legs, especially if it extends beyond the knee. This might indicate a pinched nerve that needs to be addressed.
Pain that is accompanied by tingling, numbness, or weakness in one or both legs. Again, a pinched nerve may be the source of the problem and should be looked into as soon as possible.
Pain that seems to coincide with unexplained weight loss. Weight loss is usually a symptom that the body is expending its energy to take care of some type of attack in the body (such as cancer). If your parent has both back pain and weight loss, it'll be important to get him into his doctor to set up an appointment to check his spine for any tumors.
Once in a while, back pain can also be an indicator of a serious medical problem.
If your parent exhibits any of these additional symptoms or if you or your elderly care provider notice them, seek immediate medical attention for your parent.
If the pain follows a bad fall or another injury to your parent's back. Many elderly people have a difficult time sharing with their caregivers if they've fallen. If his back pain is new, your elderly care provider and you should ask your parent to let you know if he's fallen recently. He might have caused some serious damage to his back.
If the pain is accompanied by a fever. A fever is another signal from your parent's body that something else is going on and needs to be addressed.
If the pain causes bladder or bowel problems. Some internal organs may present as back pain when something is not working properly.
Back pain can affect so much of your parent's general quality of life so help him feel better by addressing any pain that seems to be having long-term negative consequences on his daily activities.
The staff at Home Care Matters is available to talk with you and your family about all of your needs. Home Care Matters is a home care agency providing quality and affordable Senior Care in Oakwood, GA, and surrounding areas. Call

(770) 965.4004

for more information.
We provide home care in  Braselton, Buford, Dacula, Duluth, Flowery Branch, Gainesville, Johns Creek, Lawrenceville, Oakwood, Sugar Hill, Suwanee, Barrow County, Forsyth County, Gwinnett County, Hall County, Jackson County, North Fulton County.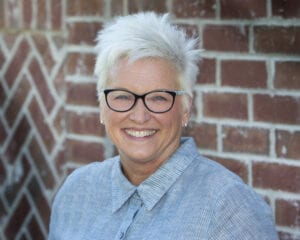 Latest posts by Valerie Darling, Founder, Owner
(see all)