Bathing Solutions for Your Senior
You might find that as your elderly family member grows older, bathing becomes a little more complicated. Your senior might forget when he last bathed or start to believe that he doesn't really need to bathe all that often. These solutions can help.
Consider Scheduling Bath Time
Keeping a bath calendar can help you and you're senior both. It's especially useful if your elderly family member has a difficult time keeping track of what day it is. With a calendar, he can see what the current day is, when he last had a bath, and when it's time for another one. This can help to reduce arguing about when baths occurred and when they should happen again.
Use Alarms and Reminders
One of the types of calendars you might want to consider using for your senior's bath schedule might be an electronic one. This is especially helpful if your senior is comfortable using a tablet or a smartphone. You can set electronic reminders and alarms, which can help him to keep track of what days and times he has events, like bathing, scheduled.
Make Sure He Has Choices
Choices matter a lot, especially if your senior has lost much of her autonomy. Let him help you to determine when baths should be scheduled, even if you need to compromise on how frequently you'd like to see him bathe. When your elderly family member is part of the decision-making process, he's going to feel more respected. This is a little change that can make a big difference.
Nagging Isn't Going to Work
Try to avoid nagging or otherwise using negative tactics with your senior. These can chip away at his self-esteem and they infantilize him, which is not something you ever want to do. Trying to force him to do certain things via nagging is far more likely to make him more stubborn. And that's definitely something you don't want.
Find Some Professional Help
At some point, it might be beneficial to consider hiring elderly care providers to help with baths. It's often overlooked, but sometimes seniors are more comfortable with a home care provider assisting with a bath than with a family member assisting. Giving this option a try can't hurt.
Using a variety of techniques can help you and your senior to come to a consensus around bathing. If one system doesn't work, try another until you find the one that does work.
The staff at Home Care Matters is available to talk with you and your family about all of your needs. Home Care Matters is a home care agency providing quality and affordable Senior Care in Oakwood, GA, and surrounding areas. Call (678) 828-2195 for more information.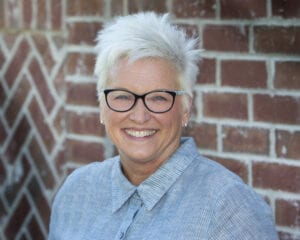 Latest posts by Valerie Darling, Founder, Owner
(see all)