Why Won't Your Senior Change Clothes?
Have you noticed or suspected that your senior is wearing the same clothes over and over? You might not be imagining that. It's common for seniors to choose one or two outfits that they don't want to get out of at all.
She Doesn't Realize She Hasn't Changed Clothes Recently
If your elderly family member doesn't remember when she last changed clothes or thinks that she just did, she is going to be less likely to want to talk about changing them now. This could mean that her judgment or her memory aren't working how you or she expect them to be working. One way to find out if that's the cause is to look at other choices she's making.
It's the One Thing She Feels She Can Control
There's a lot about your elderly family member's life that is out of her control these days. In fact, there may be so much that is out of her sphere of control that she feels she needs to assert herself somewhere and her clothing is where she's taking that stand. Give your senior choices in as many areas of her life as you can. The smallest choices can yield big results for her.
Those Clothes Are the Ones She's Most Comfortable In
Comfort can be a big motivator for your senior. For whatever reason, those clothes may be the ones that are most comfortable for her, which can be behind her decision to wear them as much as possible. Buying multiples of super comfortable clothes could be one answer, but even duplicates aren't exactly the same, which could be a problem if your elderly family member has dementia and is fixated on specific clothing.
She's Having Trouble with Daily Tasks
Daily tasks can start to become a big problem for your elderly family member, even if she's not fully aware of that just yet. One of the problems that she can run into is that it takes a lot more energy to do regular daily tasks than she might have right now. Home care providers can help by handling more of those tasks. They can also assist with personal care tasks, like getting dressed for the day.
Arguing with your elderly family member about changing clothes is probably not going to have the effect you really want. It's much better to try to talk to her about what's going on, understand her underlying motives, and help her to find a solution that's workable.
The staff at Home Care Matters is available to talk with you and your family about all of your needs. Home Care Matters is a home care agency providing quality and affordable Senior Care in Oakwood, GA, and surrounding areas.
Call

(770) 965.4004

for more information.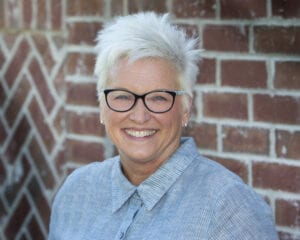 Latest posts by Valerie Darling, Founder, Owner
(see all)