Introducing Bird Watching
Looking for a new hobby to introduce to your parent? Maybe something your parent can do on her own or maybe something you, as her caregiver, can join her in? Bird watching is an easy activity that can be done both alone and with others, so it might be the perfect fit for your aging parent's life. Not only will it get your parent out and about, but it will also help her to focus on the beauty and life around her. If this seems like something you and your parent might enjoy, it's a pretty simple process to get started!
Do a little bit of research
Research for birding can be as simple or as in-depth as your parents' wishes. One of the most basic ways to begin is to purchase a bird guide for the area your parent resides in. Find a good hand-held book that is filled with full-color photos of local birds. Before you even head out the front door, either you or an elder care provider can sit with your parent and look through the books to talk about which birds have already been spotted in the neighborhood. While your parent might have seen hundreds of blue jays in his life, he might find the book will give a more in-depth look into that particular bird, providing an insight he never had.
Get your gear
Almost all birdwatchers agree that binoculars are an important piece of gear to have when bird watching. Even if he's simply looking out his window at a bird feeder in the backyard, a good pair of binoculars can help your parent see the feathers or beak in more detail than he's ever noticed before. If possible, have either you or his elder care provider bring your parent to a sporting goods store to try several pairs of binoculars before purchasing. You don't want ones that are too heavy to hold or hard to adjust. It's also a good idea if your parent plans on traveling out to look for birds, to purchase a good carrying case that has a strap to hang around the neck so that the binoculars are quickly and easily accessible.
Pick a place
You or your parent's elder care provider can help your parent pick a good place to watch birds. If it's in the backyard, set up bird feeders and birdbaths to entice the birds, and then make sure your parent's windows are clean and have a comfortable spot to sit in while looking outside. Your elder care professional can help with cleaning those windows regularly and even refilling the bird feeders and baths.
If your parent would like to use bird watching as an outdoor activity, a simple Google search of good bird sanctuaries in the area will help you determine where to go. If you don't have any bird sanctuaries or wildlife refuges in the area, lakes and rivers are always a good place to start. As your parent's caregiver, you can make a morning going together to a local bird-watching location. If your parent wants to go alone, perhaps consider having your elder care professional drive him to the bird-watching location or at least be aware of when and where your parent is going.
Bird-watching is also a great family activity. When it's possible again, it can be fun to have your parent bring grandkids out to the parks to find specific birds so that it's almost like a contest or game. Together, you all might find you've discovered a new lifetime hobby.
The staff at Home Care Matters is available to talk with you and your family about all of your needs. Home Care Matters is a home care agency providing quality and affordable

Senior Care in Sugar Hill, GA

, and surrounding areas. Call (770) 965.4004 for more information.
We provide home care in Flowery Branch, Braselton, Buford, Dacula, Duluth, Gainesville, Johns Creek, Lawrenceville, Oakwood, Sugar Hill, Suwanee, Barrow County, Forsyth County, Gwinnett County, Hall County, Jackson County, North Fulton County.
Source:
https://www.audubon.org/news/how-begin-birding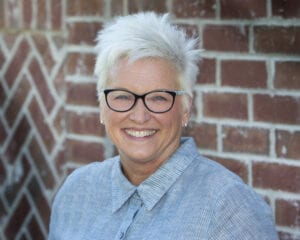 Latest posts by Valerie Darling, Founder, Owner
(see all)