Six Hobbies Your Senior Might Want to Try
If your elderly family member is finding that she has more time than she likes or she's feeling sluggish and bored, then finding the right hobby can be just the thing. Hobbies that involve activity should always be cleared by her doctor first.
Dancing.
Dancing is an incredible way for your senior to get some exercise and to have a lot of fun. She might enjoy dancing in her home to her favorite music, but she has other options, too. Taking a dance class or two can help her to learn new and different types of dancing that she may never have tried before.
Yoga.
Stretching and balance exercises are both really helpful for your aging adult as she strives to maintain her mobility. She can try stretching on her own, but a yoga class allows her to interact with an instructor who can help her to get more out of her yoga practice. This can help your aging adult to get greater and greater benefits over time.
Crafts.
Many aging adults don't have a lot of time in the middle portion of their lives for art and for creating. Now is a time during which your senior may have a great deal more time in which to spend practicing creative ventures. There are a ton of different types of crafts to dive into and your elderly family member might enjoy exploring those options.
Gardening.
Another project that your senior might enjoy spending more time on might include gardening. It's a great way to get a light to medium workout in and your senior has the benefit of a beautiful garden to rest in later. Make sure that whatever she opts to do is well within the activity level recommended by her doctor.
Swimming.
Low impact exercises are often a big plus for someone with arthritis or other aches and pains. That makes swimming a prime choice. Swimming is something that your senior can do even if she's not had a lot of time in the water. With flotation devices, she can get plenty of exercise and not have to worry about her swimming technique.
Volunteering in the Community.
Your senior may feel more connected to her community and to the people within it if she has the opportunity to give back in some way. Volunteering in even tiny ways can be incredibly powerful. Some ideas might include reading stories to kids at the public library, helping with shelter animals, or mentoring at schools.
If your senior feels that she can't get out as much as she would like in order to do these things, it might be time to consider hiring home care providers. They can handle the driving for your aging adult and help her to safely do whatever she finds fulfilling. They can also help to ensure that she gets safely home again when she's ready to relax.
The staff at Home Care Matters is available to talk with you and your family about all of your needs. Home Care Matters is a home care agency providing quality and affordable home care in Braselton, GA and the surrounding areas. Call (678) 828-2195 for more information.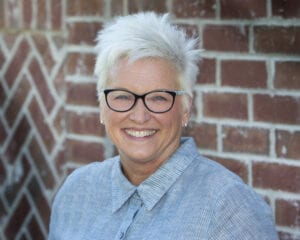 Latest posts by Valerie Darling, Founder, Owner
(see all)