Six Ways Senior Women Can Keep Loneliness and Isolation From Worsening
Loneliness and isolation can factor into a senior citizen's overall health. Your mom doesn't have friends left in the area. Your dad died. You know she's lonely. What you don't know is what to do about it. Here are six ways to keep your mom's loneliness and isolation from worsening.
1. Introduce Her to the Local Senior Center.
The local senior center is packed with things your mom can do to meet others and remain social. She might want to attend a luncheon, go on a senior field trip, or attend a crafting group. Many activities are free, but some might charge a few dollars to cover food, transportation, and supplies. You can usually find schedules and costs online.
2. Get Her Signed Up for a Fitness Class.
From Water Zumba to Yoga, there are fitness classes designed especially for seniors. Your mom will meet others her own age while getting out of the house. Talk to the local senior center, YMCA, or fitness gym to see what programs are available. They can also discuss the cost.
3. Have Her Join a Senior Organization.
The Red Hat Society is one of the best-known organizations for older women. The groups meet up regularly for luncheons, holiday parties, and more. As a member, your mom would be eligible for member-only discounts at online and area stores. The Red Hat Society even does group discounts on cruises and other travel-related outings.
4. Set a Date for One Day a Week.
Once a week, get your mom and leave the house. Go out to lunch, head to a spa, go on a picnic, or go for a drive. You can do something fun for a few hours that doesn't require a lot of money. Bring family members and friends to make it a group outing where your mom gets a lot of social time.
5. Sign Yourselves Up for a Paint and Sip.
Throughout the U.S. breweries, wineries, and art studios are hosting weekly or monthly paint and sip events. You pay a fee and spend a few hours creating a painting while enjoying a beer, glass of wine, or other beverage. No experience is needed. You work with a professional painter to create the work of art you get to bring home.
6. Arrange for Home Care Services.
Your mom may not need a lot of help around the home. That's great. She will benefit from companionship visits from caregivers. Once a week or every few days, she can have one of her favorite caregivers stop by and spend an hour or two. She can join her caregiver for games. She can have her caregiver help her with laundry or housework. They can go grocery shopping together.
Discover more about the benefits of home care by calling us today.
The staff at Home Care Matters is available to talk with you and your family about all of your needs. Home Care Matters is a home care agency providing quality and affordable caregiver services in Gainesville, GA and the surrounding areas. Call (678) 828-2195 for more information.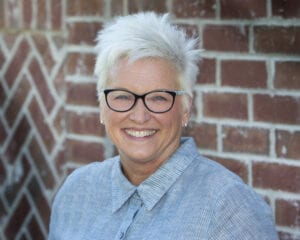 Latest posts by Valerie Darling, Founder, Owner
(see all)