Social Seniors: What Seniors Need To Know About Adopting A Senior Cat
Social Seniors: September is Happy Healthy Cat month and it's a fantastic time to consider getting a senior cat.
Senior cats are typically considered to be cats that are 9 years old or older. Senior cats, just like human seniors, may have a few health problems or require a special diet but they are the ideal companions for most seniors. They are also more likely to be left to die in shelters. Many senior cats find themselves in shelters after their human companion passes away or goes into a nursing home and just like humans they can struggle with the transition. But senior cats still have a lot of love to give. They are the ideal pet for social seniors because:
They Are Calm
Kittens are a lot of work because they have a lot of energy. A kitten is not a good choice of pet for a senior because they are high energy and need a lot of activity. But senior cats are calm and really are just looking for a warm lap and some companionship along with some steady meals. Senior cats are calm and love to spend the day snuggled up with a human companion.
They Don't Need Constant Supervision
Kittens need almost constant supervision to make sure that they don't get into anything dangerous. Kittens will get into everything, which means that the entire home has to be kitten-proofed when a kitten is around. While an in-home care provider can help seniors supervise kittens and help them stay safe it's still a lot of work for your senior loved one to take care of a kitten. Senior cats really don't need much supervision and they're usually not going to do things like fall off high shelves, get into poisonous plants, tip water bowls or food bowls, or do any of the many potentially dangerous things that kittens do.
Social Seniors:  They're Easier To Take Care Of
Senior cats, much like senior humans, are creatures of routine. They don't need a lot of special care. As long as they have plenty of good food and lots of water and the occasional treat they will be very happy. They also need a clean litterbox, but seniors can get help cleaning the litterbox from an in-home care provider if they need help keeping the litter box clean or changing the litter. Cat food can be picked up at any grocery store or seniors can order cat food in bulk online so that they don't need to go to the store often for cat supplies.
Social Seniors: Seniors Can Relate To Senior Cats
There's a close bond that forms between seniors and senior cats. Having a senior cat gives your senior loved one a reason to get up each day and a purpose. They will feel a new sense of responsibility when they have a cat to care for. And senior cats will thrive with the love and attention given to them by your senior loved one. Together social seniors and senior cats can help each other stay happy and healthy.
The staff at Home Care Matters is available to talk with you and your family about all of your needs. Home Care Matters is a home care agency providing quality and affordable Caregivers in Braselton, GA, and surrounding areas. Call

(770) 965.4004

for more information.
Sources:
https://www.cbsnews.com/news/senior-cats-offer-companionship-senior-citizens/
https://www.thehonestkitchen.com/blog/why-cats-are-therapeutic-for-seniors/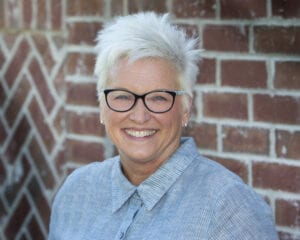 Latest posts by Valerie Darling, Founder, Owner
(see all)