Social Seniors: 3 Fun Ways To Stay Connected To A Senior Parent Far Away
Social Seniors: If you have a senior parent that gets help from a senior home care provider because you are far away and can't visit as often as you would like to visit you're not alone.
Many people wish that they could live close to their aging loved ones but it's not possible for them to relocate. Senior home care providers can do an excellent job taking care of your senior loved ones so that you don't need to worry about their physical health. But if you worry that your connection to your senior parents isn't as strong as you'd like it to be there are some things you can do to maintain a strong bond with your social seniors even if you don't live close to them.
Postcards
People may say that regular postal mail is outdated, but there is nothing like getting a postcard or a greeting card in the mail. A simple postcard with a quick note from you will make your senior loved one feel great and will help you feel more connected to them. If you want to get really fancy you can make some postcards or greeting cards to send to your senior parents. For example, you could turn your child's drawing into a postcard or a greeting card and send that to your senior parent. Or send postcards from your town so that they can get to see all the fun things there are in the place where you live. Get creative, get some stamps, and mail some postcards and letters to your loved ones.
Video Chats
Video chats aren't as good as being there in person but they can still provide valuable connections. They also allow you to see your senior parents so that you can be sure they are in good shape and being well cared for. A senior home care provider can help your parents use a tablet or a smartphone so that they can video chat with you, or you can use a smart home assistant with a video capacity to video chat with your parents regularly. Video chats also make it possible for your kids to get to know their grandparents more than they would with just one or two short visits each year.
Social Seniors: Meal Kits
You may not be able to all sit around the dinner table together again but with meal kits, you can share the same meal, and you can eat together through video. When you have meal kits delivered to senior loved ones you can choose the meal, the portion size, and other options then have one kit shipped to you and another shipped to your parents. On video chat you can prepare the same meals, sit down, and eat the same meal at the same time. While it's not the same as the family dinners you remember from your childhood it is a way that you can share something special and stay connected to your social seniors. Call a home care provider today to see what services are available for your peace of mind.
The staff at Home Care Matters is available to talk with you and your family about all of your needs. Home Care Matters is a home care agency providing quality and affordable

Home Care in Johns Creek, GA

, and surrounding areas. Call

(770) 965.4004

for more information.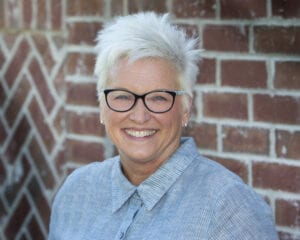 Latest posts by Valerie Darling, Founder, Owner
(see all)