Stretching a Dollar and a Minute Further as a Caregiver
Caregiver in Lawrenceville GA
Being a caregiver can certainly be a tremendous responsibility. It doesn't matter whether it's a family member such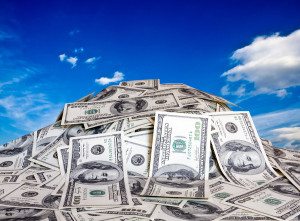 as an elderly parent or other loved one or part of your full-time job. When you take on this role of providing some type of home care for another individual, you are taking responsibility for their health and well-being, for the most part.
As a caregiver, it may feel as though your time and money gets stretched thin, making it necessary to stretch the dollar much further.
Below are a few ways to stretch a dollar further when you're a caregiver:
Make meals from scratch. Even though ingredients might seem costly when you're shopping for them at the supermarket, when you prepare a healthy meal that can be reheated two, three, or even four times during the week, it reduces the cost of eating tremendously.
Pay attention to mileage. Every mile a person travels is costing them money in fuel, insurance, and even wear and tear on the tires and the rest of the car. Driving around, taking the long way to an appointment just to kill time is a recipe for spending more money than they could afford.
Invest. Investing 1% of a weekly salary into a savings account can begin the process of saving money. It may not seem like much, but every 3 to 4 months, increase that percentage by one. In time, that caregiver will see a significant jump in his or her savings.
April 18th through the 24th is Money Smart Week and these tips can help family caregivers stretch their dollar a bit further.
The staff at Home Care Matters is available to talk with you and your family about all of your elder care needs. Home Care Matters is a home care agency providing quality and affordable caregiver services in Lawrenceville, GA and the surrounding areas. Call (678) 828-2195 for more information.
Latest posts by superadmin
(see all)