Sweeteners to Consider When Your Mom is Diabetic
Your mom is diabetic. You're trying to cut out table sugar, but you're not sure what sweetener is best for things like her unsweetened iced tea and coffee. If she cannot go without, here are the current options.
FDA Approved Sweeteners.
The FDA has only approved six artificial sweeteners for use in foods and drinks. Not every approved sweetener is available for sale. The sweeteners are:
Acesulfame-K (Sweet One)
Advantame (n/a)
Aspartame (Equal/Nutrasweet)
Neotame (Swerve)
Saccharin (Sweet 'N' Low/Sugar Twin)
Sucralose (Splenda)
Each of these sweeteners is readily available in stores. You should talk to your mom's doctor first. Some sweeteners are not suitable to people with sensitivities to things like aspartic acid or phenylalanine.
Other Sweetener Options.
There are other options available that the FDA has not approved of, yet they do say the sweeteners are "generally safe as a sweetener in foods and drinks. Many of these sweeteners have been around for decades and come straight from nature.
Agave Nectar. Agave nectar or syrup is taken from the sap of the Agave plant. It's very similar to honey. It's sweeter than sugar, but one thing to know is that it does have calories. It is not a calorie-free sweetener, but you need less of it.
Stevia. Stevia is an herb that is hundreds of times sweeter than sugar. It's available in a powder or liquid. Depending on the manufacturer, a pinch or one drop may be the equivalent of a teaspoon of sugar. Make sure you talk to your mom's doctor before she uses stevia. Some people with allergies to certain flowers may react to stevia. Stevia can also lower blood pressure, which makes it a poor choice for people on blood pressure medications.
Xylitol. Xylitol is a sweetener taken from fibers found in certain trees, fruits, and vegetables. It's commonly extracted from corncobs and birch trees. It's often recommended for diabetics because it has a low glycemic index. It's also recommended by dentists as it cannot ferment and damage tooth enamel.
Make sure your mom is eating properly and getting plenty of exercise. If she needs help around the home, talk to her about home care. Caregivers help her remain at home as she manages her diabetes. She maintains her freedom but gains a companion to help her with meal preparation, shopping, and housework. Call a home care agency and discuss the other benefits of caregivers.
The staff at Home Care Matters is available to talk with you and your family about all of your needs. Home Care Matters is a home care agency providing quality and affordable caregiver services in Dacula, GA and the surrounding areas. Call (678) 828-2195 for more information.
Sources:
http://www.diabetes.org/food-and-fitness/food/what-can-i-eat/understanding-carbohydrates/artificial-sweeteners/?referrer=https://www.google.com/
http://www.clevelandclinicwellness.com/Features/Pages/Stevia.aspx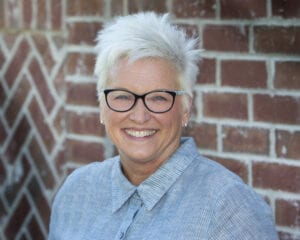 Latest posts by Valerie Darling, Founder, Owner
(see all)