Talking to Your Senior's Doctor about the Risks Associated with Lung Cancer Treatments
As soon as your elderly parent finds out they are living with lung cancer, it's time to start thinking about treatment options. While some elderly adults choose not to pursue any form of treatment for lung cancer, others wish to be as aggressive as possible. If you are a family caregiver for an aging adult who has chosen to seek treatment for their lung cancer, it is important to educate yourself and your senior as much as possible. This includes understanding not just the treatment itself, but also risks associated with that treatment. This can help your senior to make the decisions that are right for them regarding their treatment, and can prepare you as their caregiver to offer support, care, and assistance throughout this treatment journey.
Use these tips to help you talk to your senior's doctor about the risks associated with lung cancer treatments:
Write down all questions about the treatments, side effects, and how to manage them your parent or you have prior to going to the appointment. This allows you to focus your conversation and ensure you get all the information you need.
If you are unsure about what the doctor means by something, don't hesitate to ask. Don't feel silly or embarrassed if you don't know what certain words mean, or if you don't understand what they are saying.
Be sure to emphasize any other health problems or difficulties your parent is facing that might impact their side effects. You cannot expect their cancer team to simply "know" what other problems your parent deals with on a daily basis, so it is important to share this information with them so they know which side effects your parent is more likely to experience.
Be sure to differentiate which side effects are considered "normal", which are "rare", and which might be dangerous.
Ask for recommendations for how to handle each of the side effects effectively. Ask about any ideas you might have, even if they seem common sense. For example, do not assume your parent can take over the counter medications to handle symptoms. Some of these medications could be dangerous for your parent when they are experiencing these treatments.
Accompanying your senior to the doctor is just one of the many ways elder care can help them during their cancer journey. Seniors living with cancer are likely to require frequent trips to the doctor. Always having to rely on you can leave your parent feeling like they are further losing their independence. Safe and reliable transportation from an elder care provider can resolve this. The highly personalized services of an elderly home care services provider can ensure your parent is able to proactively and responsibly care for their health on their own schedule without always having to wait for you. This boosts their sense of independence and autonomy, and allows them to preserve quality of life. This care continues even after transportation to include physical support to manage mobility issues, taking notes during the meeting, medication and treatment reminders, assistance with personal care, and more.
The staff at Home Care Matters is available to talk with you and your family about all of your needs. Home Care Matters is a home care agency providing quality and affordable elder care in Dacula, GA and the surrounding areas. Call (678) 828-2195 for more information.
Sources
https://www.lungcancer.org/find_information/publications/163-lung_cancer_101/271-treatment_side_effects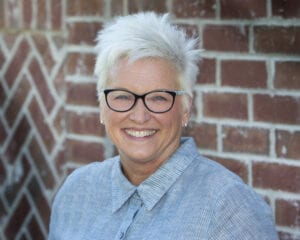 Latest posts by Valerie Darling, Founder, Owner
(see all)