Top Hospitals in Atlanta – How to Find the Best Senior Care for Your Medical Challenges
How to Find the Best Senior Care for Your Medical Challenges- Top Hospitals in Atlanta
Our Experience as a Home Care Provider in Hall County and Areas North of Atlanta
At Home Care Matters, we work with all hospitals in Atlanta, case managers, discharge planners, social workers, and healthcare professionals. This article looks at the top hospitals in Atlanta for senior care issues. Several hospitals in Atlanta received top marks in the latest standing from U.S. News & World Report.
This Article Looks at These Top Hospitals in Atlanta:
Overview of Emory University Hospital
Emory University Hospital in Atlanta, GA is nationally ranked in 8 adult specialties specialties and rated high performing in 3 adult specialties and 8 procedures and conditions. It is a general medical and surgical facility. It is a teaching hospital.
Founded in 1904, Emory University Hospital is a teaching hospital for Emory University School of Medicine. It is part of Emory Healthcare, an academic health system that also encompasses Emory Johns Creek Hospital, Emory Rehabilitation Hospital, Emory St. Joseph's Hospital and Emory University Hospital Midtown. The hospital's specialties include cardiology, neurology, cancer care and ophthalmology.
Psychiatric evaluations, addiction counseling, medication management and group therapy are offered in an inpatient setting at Emory University Hospital at Wesley Woods, which is part of Emory University Hospital.
Physicians at the Emory Critical Care Center provide a range of services, including adult surgical intensive care, cardiothoracic surgical intensive care and neuroscience critical care.
In 2014, the Serious Communicable Diseases Unit, located within Emory University Hospital, treated the first patient diagnosed with Ebola virus in the U.S.
At the Emory University Orthopaedics & Spine Hospital, specialists offer services in general orthopedics, joint replacement, spine surgery, orthopedic oncology and pediatric orthopedics.
The Winship Cancer Institute specializes in hematology, surgical oncology and gynecologic oncology.
The Emory Transplant Center performs liver, lung, kidney, pancreas and heart transplants.
Bone marrow and stem cell transplants are performed at the Winship Cancer Institute Bone Marrow and Stem Cell Transplant Center, located in Emory University Hospital.
Overview of Piedmont Atlanta Hospital
Piedmont Atlanta Hospital in Atlanta, GA is rated high performing in 3 adult specialties and 10 procedures and conditions. It is a general medical and surgical facility. It is a teaching hospital.
From Their Website:
For more than a century, Piedmont Healthcare has been a recognized leader in delivering expert care. Last year, Piedmont served over two million patients – performing over 88,368 surgeries, delivering 16,746 babies, providing nearly one million outpatient encounters, completing 382 organ transplants and handling more than 627,230 emergency room visits. For most, that would be a great track record. For us, it's a good start.

At Piedmont, we believe it's always time to get better.

Time to build on our reputation of excellence and enhance our services to deliver a whole new level of compassionate care, and time for discovering new treatment options while providing technology and tools that give patients the information they need – and the voice they deserve in choosing their healthcare.
Of course, the power of technology will never replace the power of a personal touch.

That's why at Piedmont, we build long-term patient relationships and strong connections within our communities. What started as a single hospital a century ago has grown into an integrated healthcare system of 11 hospitals, 34 Piedmont Urgent Care centers, 25 QuickCare locations, 555 Piedmont Clinic physician practice locations and more than 2,500 Piedmont Clinic members.

In 2019, Forbes listed us as one of the Top10 Employers in Georgia, Piedmont became Great Place to Work-Certified™, which was repeated in 2020.
Overview of Northside Hospital-Atlanta
Northside Hospital-Atlanta in Atlanta, GA is nationally ranked in 1 adult specialty specialty and rated high performing in 2 adult specialties and 6 procedures and conditions. It is a general medical and surgical facility. It is a teaching hospital.
From Their Website:
Northside is so much more than just a hospital.

It's an extensive network of state-of-the-art facilities staffed with skilled, caring professionals who are dedicated to the health and wellness of the communities they serve.

Specifically, the Northside Hospital system includes:

• Five not-for-profit hospitals, located in Atlanta, Canton, Cumming, Duluth, and Lawrenceville, with over 1,600 licensed beds
• Northside Hospital-affiliated outpatient centers and medical office buildings throughout the Atlanta region
• Nearly 3,500 physicians* on staff and more than 21,000 employees
• Northside has nearly 4 million patient encounters annually
• All Northside hospitals are full-service, acute-care facilities that offer particular expertise in maternity services, women's health, cancer care, sports medicine, cardiovascular and surgery services

History

Northside Hospital Atlanta (in Sandy Springs) opened in 1970. The original facility had 250 beds and has since been expanded to 621 beds.

In 1997, Northside Hospital Cherokee (in Canton) was created through an agreement between R.T. Jones Regional Hospital and Northside Hospital, Inc. On May 6, 2017, Northside Hospital-Cherokee moved to its brand new campus near I-575 at exit 19 (Ga. Hwy. 20), near the Canton Marketplace development. The campus includes a 126-bed hospital and two medical office buildings with a Cancer Institute and a distinct Women's Center.

In 2002, Northside Hospital purchased the 41-bed Georgia Baptist Medical Center (in Cumming) and renamed it Northside Hospital Forsyth. Since then, the facility has experienced continuous growth, expanding to 304 beds.

On August 28, 2019, Northside Hospital and Gwinnett Health System completed plans to combine their operations. Northside Hospital Gwinnett (formerly Gwinnett Medical Center-Lawrenceville) and Northside Hospital Duluth (formerly Gwinnett Medical Center-Duluth) have a combined 553 beds.

Northside's Mission

Northside Hospital is committed to the health and wellness of our community. As such, we dedicate ourselves to being a center of excellence in providing high-quality health care. We pledge compassionate support, personal guidance and uncompromising standards to our patients in their journeys toward health of body and mind. To ensure innovative and unsurpassed care for our patients, we are dedicated to maintaining our position as regional leaders in select medical specialties. And to enhance the wellness of our community, we commit ourselves to providing a diverse array of educational and outreach programs.

Values

Northside's outstanding reputation in its industry is fueled by an instinctive devotion to a unique set of values. This statement of values defines and communicates those guiding, motivating philosophies that have led us to distinction:

• Excellence
• Compassion
• Community
• Service
• Teamwork
• Progress and Innovation

Quality, Safety and Service

Throughout the Northside Hospital system, we are committed to balancing clinical excellence with safe, high-quality, compassionate care for our patients. In fact, we have been recognized for doing just that, across a wide array of specialties, by the nation's leading health care organizations.
Overview of Northeast Georgia Health System
From Their Website:
Improving the health of our community in all we do.

Northeast Georgia Health System (NGHS) is a not-for-profit community health system dedicated to improving the health and quality of life of the people of Northeast Georgia.
NGHS is anchored by Northeast Georgia Medical Center's four hospital campuses – NGMC Gainesville, NGMC Braselton, NGMC Barrow and NGMC Lumpkin – with a total of more than 700 beds and more than 1,100 medical staff members representing more than 50 specialties. It is our mission to improve the health of our community in all we do.

Since first opening its doors in Gainesville in 1951, Northeast Georgia Medical Center has added hospital campuses in Braselton, Barrow and Dahlonega.

Some recognitions include being named to these lists:
• America's 50 Best Hospitals – Healthgrades
• 100 Top Hospitals – Truven Health Analytics
• 100 Hospitals with Great Heart Programs – Becker's Hospital Review
• America's Top Quality Providers – CareChex
• Atlanta's Top 150 Workplaces – Atlanta Journal-Constitution
• Healthcare's Most Wired Hospitals and Health Systems – Hospitals & Health Networks magazine

NGMC has also been recognized in recent years as Georgia's #1 Hospital for overall hospital care, overall surgical care, heart care, orthopedic surgery, women's care and more.
If you or an aging loved-one are considering in-home care after a hospitalization at one of the top hospitals in Atlanta, or one of it's many healthcare systems, please call the caring staff at Home Care Matters. We are here 24/7 to serve.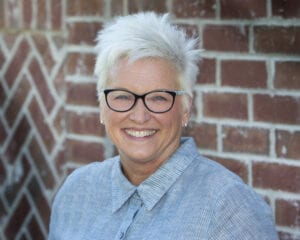 Latest posts by Valerie Darling, Founder, Owner
(see all)