What Types of Assistance Devices Might Your Senior Need to Manage Incontinence?
Incontinence is a problem that your aging adult can encounter for a variety of different reasons. How she handles it can make all the difference in whether this is a minor inconvenience or something that feels insurmountable to her. The right tools and devices make life easier for you, too.
Incontinence Pads and Underwear.
Depending on the severity of your senior's incontinence issues, pads may be enough to help her manage the issue. If incontinence underwear is more comfortable, however, that may be another option. It's important to make sure that you have ample quantities of whichever she prefers on hand. Running out can cause undue stress and strain. Other medical equipment, such as catheters, may be even more effective.
Skin Care Products.
Keeping your senior's skin clean and dry is essential. Otherwise, she can end up with rashes and worse. Lotions, wipes, and other skin protectants help to form a protective barrier on your senior's skin. Using these products each and every time that she needs them keeps her skin healthy so that you don't have to worry about more serious issues.
Mattress and Furniture Protectors.
Even with protective clothing, your senior may feel uncomfortable about sitting on her favorite chair or lying in bed. Waterproof mattress pads help to protect the mattress, which can help her to sleep well at night. During the day, your elderly family member might prefer using some of the same types of products to protect other furniture. You can even cover these items with another blanket to help disguise them if she's concerned about how they look.
Urinals and Bedside Toilets.
In the middle of the night, your senior might not be able to make it all the way to the bathroom for a variety of reasons. Having assistance in the middle of the night, whether it comes from you or from elder care providers, can help quite a bit. If that's not possible, however, you might want to consider bedside toilets or even handheld urinals that are easy to use.
As your senior's needs change, what she requires to deal with the incontinence may change as well. Stay on the lookout for new assistive tools that can help.
The staff at Home Care Matters is available to talk with you and your family about all of your needs. Home Care Matters is a home care agency providing quality and affordable elder care in Johns Creek, GA and the surrounding areas. Call (678) 828-2195 for more information.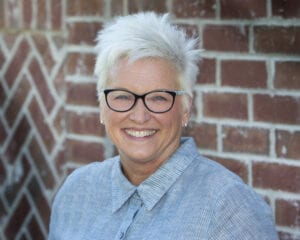 Latest posts by Valerie Darling, Founder, Owner
(see all)