What Are the Symptoms of COPD?
Experts estimate that approximately 30 million people throughout the United States are living with COPD. This term, which stands for chronic obstructive pulmonary disease is actually a blanket term used to describe several different progressive lung diseases that make it challenging for a person to get sufficient airflow. As a family caregiver it is important to be able to recognize the symptoms of this condition so that you can detect when your parent may need to see the doctor, or if their current care and management is not working as well as it should.
Some of the symptoms of COPD include:
Shortness of breath.
Frequent or even chronic cough.
Distinctive sound of cough that is sometimes referred to as a smoker's cough.
Feeling unable to get in a full breath or to catch their breath.
Producing a tremendous amount of sputum when coughing.
Wheezing.
It is important to note that these symptoms can indicate many other conditions as well, but this makes it even more important that you get your parent to the doctor as soon as possible if you start to notice these issues. This will ensure that they get the proper diagnosis and can start the course of treatment and care that is right for them.
If your aging parent is in need of additional care and assistance, or you feel that they would benefit from more support and companionship for a more active lifestyle, starting elderly care for them might be exactly what you are looking for. An elderly home care services provider can be there for your parent on a fully customized schedule to not only ensure that they are getting the care, assistance, and support that they need, but also to encourage a more active, engaged, and independent lifestyle as they age in place. A set of highly personalized services will be tailored specifically to their needs, challenges, and limitations so that your parent can address these in the way that is right for them. As a family caregiver it can give you tremendous peace of mind knowing that your parent is in good hands and getting everything that they need both when you are with them and when you are not. This can ease your stress and help you to focus your energy, attention, and resources in the most effective and efficient ways.
The staff at Home Care Matters is available to talk with you and your family about all of your needs. Home Care Matters is a home care agency providing quality and affordable elderly care in Buford, GA and the surrounding areas. Call (678) 828-2195 for more information.
Sources
https://www.nhlbi.nih.gov/health/educational/copd/event-listing/awareness-month/
https://www.copdfoundation.org/What-is-COPD/COPD-Facts/Statistics.aspx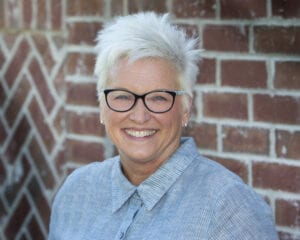 Latest posts by Valerie Darling, Founder, Owner
(see all)