What Can You Do to Manage Chronic Illnesses More Easily?
When you're a caregiver for someone with chronic health issues, life can feel a little bit drab and your senior might feel as if there's no way out of the situation she's facing. But little changes and adhering to the recommendations set forth by her doctor might all work better if you add some light to the proceedings.
Follow the Plan and Make Changes When Necessary
Ideally, you've already set up a plan for managing chronic health issues with your senior's doctor. What you need to focus on after that is working that plan and watching for what's working and what isn't. When you do that, you're able to spot where changes need to be made to the working plan in order to benefit your elderly family member much more effectively.
See if Exercise Can Be Part of the Plan
So many chronic health issues can be managed by adding exercise to the equation. This is something that may not be possible for your senior, depending on the type and severity of the health issue. But if her doctor does okay an exercise program for her, find an easy way to start working more movement into your elderly family member's daily life.
Look at Whether Dietary Changes Might Help
Likewise, changing small things about how and when your senior eats can be incredibly helpful in managing chronic health issues. She may be finding that dairy doesn't agree with her as well as it did in the past, so maybe finding substitutes for dairy or lactose-free versions create a huge result for her in terms of comfort and how she's feeling.
Address Limitations Diplomatically
Lots of things change in what your elderly family member is able to do and what she has the energy to manage. Those limitations can be incredibly frustrating, and your senior may try to play them off. Make sure that you're accommodating wherever her new limits are and that you're doing so as diplomatically and kindly as possible.
Include Things Your Senior Loves
While you're focusing on making life with a chronic illness better, make sure you're doing everything you can to include whatever your senior loves. No one enjoys going through life with a list of "shoulds" or "have-to's" constantly. Knowing that she has things to look forward to is going to be incredibly helpful for her morale.
There's so much to juggle with a chronic illness. Work with your senior to find the solutions that make the most difference for her.
The staff at Home Care Matters is available to talk with you and your family about all of your needs. Home Care Matters is a home care agency providing quality and affordable Home Care Services in Suwanee, GA, and surrounding areas. Call (770) 965.4004 for more information.
We provide home care in Flowery Branch, Braselton, Buford, Dacula, Duluth, Gainesville, Johns Creek, Lawrenceville, Oakwood, Sugar Hill, Suwanee, Barrow County, Forsyth County, Gwinnett County, Hall County, Jackson County, North Fulton County.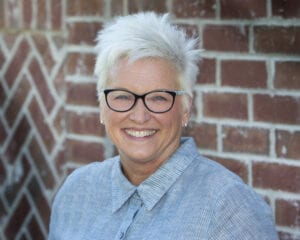 Latest posts by Valerie Darling, Founder, Owner
(see all)