What Do You Know about Personal Care and Your Senior?
Personal care tasks are tasks that your elderly family member has handled for most of her life completely on her own, like dressing and bathing. As her needs change over time, she may need more and more help with these sorts of tasks.
Assess Your Comfort with Personal Care Tasks.
Not everyone can handle personal care tasks for their aging adult and that's okay. You need to really take a close look at what your elderly family member needs and what you're willing and able to do. For instance, helping your senior to get dressed may be within your comfort zone, but bathing her may not be something you feel as comfortable doing. Once you know what your boundaries are, you can find other ways to meet your senior's needs.
Changes Are Going to Occur.
Your senior's health and ability to manage certain tasks is going to change. Right now she may need only a little bit of help with personal care tasks. Down the road, her mobility may be affected to the extent that your elderly family member needs a great deal more assistance. That is part of the aging process and you need to factor that into your long-range plans.
Your Own Health Can Impact Your Senior's Personal Care.
It's not just your senior's health that affects personal care tasks. Your own health has a huge impact on your ability to continue to take care of these daily tasks for your aging adult. Staying on top of your own health is a vital part of continuing to be an effective caregiver for your elderly family member. If your own health is fading, that can be a problem you need to solve now rather than later.
Respite Care Is Non-Negotiable for You.
Having time away is always important for caregivers, but it becomes even more important when you're helping your aging adult with personal care tasks. If other family members aren't able to help reliably, then you need other options. Senior care providers are experienced in helping aging adults and caregivers with personal care tasks while avoiding injuries. They can also help to minimize embarrassment for your aging adult while assisting with necessary tasks.
The range of personal care assistance your aging adult requires can vary. It's important that you assess her needs regularly so that you can adapt to meet those needs. Your needs will also change, so don't leave yourself out of that equation.
The staff at Home Care Matters is available to talk with you and your family about all of your needs. Home Care Matters is a home care agency providing quality and affordable senior care in Flowery Branch, GA and the surrounding areas. Call (678) 828-2195 for more information.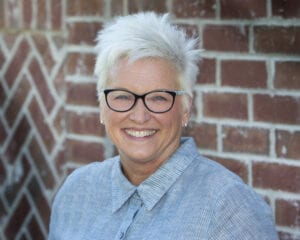 Latest posts by Valerie Darling, Founder, Owner
(see all)