What to Know about that First Day with Home Care Services in Gainesville, GA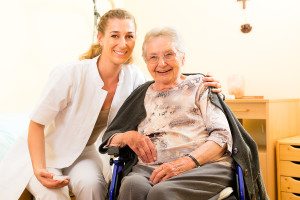 When hiring home care services, much time and effort is spent interviewing and developing a care plan before the caregiver even steps into the house. Many things are done to prepare for the first day to ensure the transition goes smoothly. It's not easy for some family members to put their loved ones in the hands of a stranger. Here is what you should know about the first day with home care services.
The first day can be sectioned off into four stages:
The Introduction – If you hired from an agency, the caregiver is usually accompanied by a nurse or care coordinator. The representative is most likely someone the family or elder has already met. Having a familiar face present is a great way to ease some of the tension.
Discussion – After introductions have been made, everyone sits down to go over the care plan. Even though this plan is usually worked out prior to a caregiver showing up at your door, it is still important to review it again. This will clarify the elder's needs and make sure that everyone understands what the in-home care provider is responsible for. Due to the fact that a senior's needs are constantly changing, the plan may need to be revised. Once the plan has been looked over and discussed, the representative will then leave the elder and family member alone with the caregiver allowing them to get to start a relationship.
The Tour – Take the caregiver on a tour of the house helping them to get familiar with the location of important items and rooms. Once they have received the tour, they should tend to the elder and then proceed with their responsibilities.
Follow-up – Once the in-home care provider has finished their shift, the agency will follow-up with the family. They are interested to know what went well, what went wrong, and if there is anything to improve that will make care better in the future. It is important for family members to be honest and express any concerns they may have.
The first day most likely won't go perfectly but don't be afraid to address any concerns or questions you have. Some people don't want to get a caregiver in trouble so they hesitate to speak honestly. It is always best to tackle issues as they arise and not let them continue to build.
Home care services work best if all parties are upfront and honest from the start. Ultimately, they want what you want and that is to provide the best possible care for your loved one.
The caregivers at Home Care Matters are available to talk with you and your family about all of your elder care needs. Home Care Matters is a home care agency providing quality and affordable home care services in Gainesville, GA and the surrounding areas. Call (678) 828-2195 for more information.
Latest posts by superadmin
(see all)