When Dad Needs more Elder Care but Mom Holds the Purse Strings Tight in Braselton, GA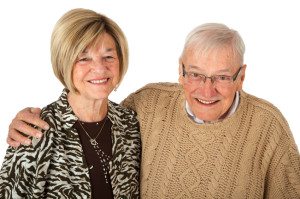 Mike was concerned that his elderly father wasn't getting the proper level of care that he needed, not because he refused elder care, but because Mike's mother was in charge of finances and didn't think it was necessary.
Mike tried to visit as often as he could and one thing that he noticed over time was that his father's health, mobility, and even his mental focus was diminishing. He tried to talk to his mother about hiring elderly home care, but she continually refused, claiming that they could not afford it or that she didn't want to spend the money on something that she could do herself.
The main issue for Mike was that he didn't believe his mother was capable of providing the proper level of elder care that his father needed. She didn't have experience with it and she was having her own health issues as well. She wasn't as strong as she used to be, but she didn't seem to be willing or able to admit that simple fact.
Mike had to find a way to convince his mother that home care for elderly individuals was not only necessary for his father, but that it could provide her a level of support as well. When she wouldn't need to have to cook, help Mike's father out of bed in the morning, and do all the cleaning and other house care on top of taking care of him, it would free her up to do more things that she enjoyed.
He just couldn't seem to get past the fact that she didn't want to spend money on something she believed she was more than fully capable of doing herself. Mike decided to contact a couple of home care agencies in the area to find out if they had any advice on dealing with a situation like this.
Convincing a loved one to accept elder care can certainly be a challenge. If you are trying to convince an elderly parent to hire elderly home care for a spouse, it can be even more challenging. You need to find a way to convince them or show them the benefits of this level of care.
Being able to travel again, go out and visit with friends, take part in activities at the local senior center, and host of other things are beneficial to both individuals. We cannot force our elderly loved ones to hire any type of elder care, but if you believe that one spouse's refusal to pay for the care is putting the other spouse at risk, speak to other family members to find a solution that will give the elderly individual who requires care what he or she needs.
The caregivers at Home Care Matters are available to talk with you and your family about all of your elder care needs. Home Care Matters is a home care agency providing quality and affordable elder care in Braselton, GA and the surrounding areas. Call (678) 828-2195 for more information.
Latest posts by superadmin
(see all)