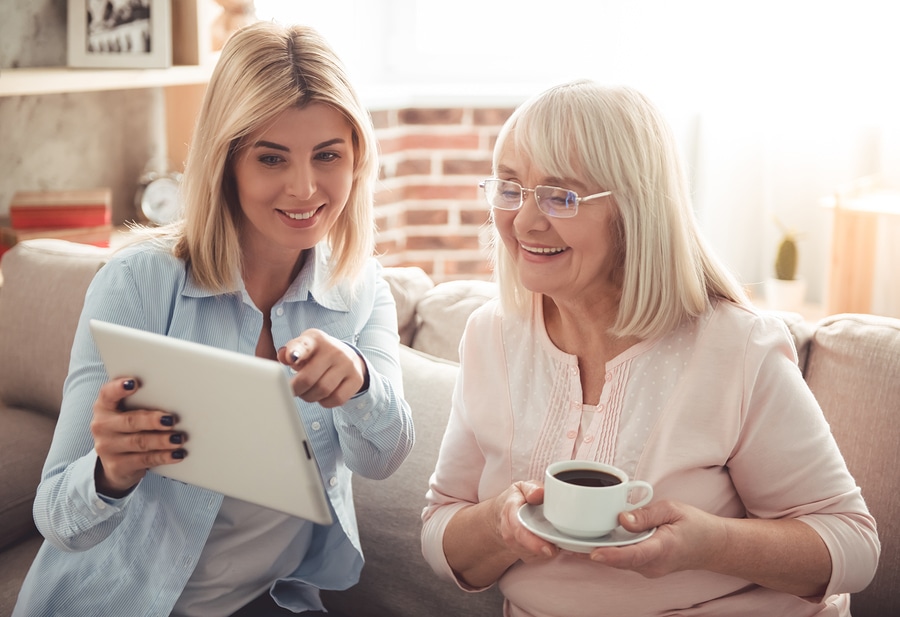 Your mom wants to stay in her home for as long as possible. You worry about her living alone, but you also want to help her reach her goals. As her health changes, there are things you want to make sure don't get overlooked. Having elder care providers come and visit frequently is a great first start to ensuring her needs are met while living alone. But how can you improve safety while at the house by herself? Have you considered introducing her to smart home technologies?
What are the best smart home devices for aging adults as they age at home? These are the devices to consider adding to your mom's home.
Smart Speakers/Displays
A smart speaker or display is a very handy device when it comes to everything from appointment reminders to finding information. Suppose your mom has prescription medications she has to take at specific hours, use the alarm features of a smart speaker to remind your mom to take her pills.
Smart speakers can find a recipe for your mom, read her the current news and weather, and turn on her TV to find a specific show or movie for her. She won't need to know how to work her remotes when her smart speaker is set up to help with TV controls.
Some smart displays can make video calls to those on your mom's list. She could reach you by video chat to talk or ask questions. You'll be able to check on how she's doing and actually see her rather than just hear her voice.
Smart Thermostats
A smart thermostat makes it easy to set temperatures in the home. With remote access, you can check on her home's temperature at any hour. If it's too cold or too hot, you'll know that something's wrong with her AC or heating system and can take action.
Smart Lights
Smart light bulbs turn on and off by voice command. These are handy if your mom often gets up in the middle of the night. Instead of having to find a light switch, she can tell a bulb to turn on in a specific room.
She has the ability to control the brightness through her command. She might want a nightlight setting while she goes to the bathroom. It doesn't have to brighten to 100% illumined. Some bulbs also allow you to pick a preferred color.
Security Cameras
Security cameras add a level of safety. If someone's at your mom's door, with a video doorbell, you'll get the notification. You can talk to the person through the camera to see why they're there.
They're also helpful as you'll be able to track your mom's movements during the day. You can see if she gets up and comes out to the kitchen for her meals and snacks. If she falls, there are devices that recognize the fall and alert you or emergency services.
Partner Smart Technology With Elder Care
Pair smart home technologies with regular visits from an elder care aide. Your mom has the technology needed to help her stay safe when she lives alone. She also has regular visits from an elder care aide for socialization and assistance with things technology cannot do.
Elder care services and smart home technology provide a comprehensive package that covers your mom's care needs as she ages. Talk to an elder care specialist to learn more about the services available in her area.
Call today: (478)-994-9535. Home Care Matters Provides Award-Winning, Trusted Elder Care in Bibb, Butts, Crawford, Henry, Houston, Jones, Lamar, Monroe, Spalding, and Upson Counties.
We serve the towns of Forsyth, Macon, McDonough, Griffin, Jonesboro, Roberta, Barnesville, Gray, Thomaston, and Jackson.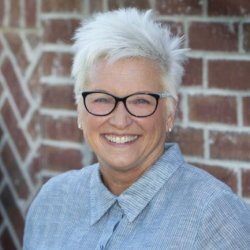 Latest posts by Valerie Darling
(see all)