Watch Our Short Tribute Video to Learn Why We Are So Passionate About Great Care.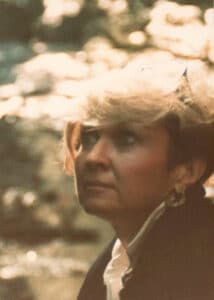 Dee Darling
My Inspiration.  My Why.  And THE standard behind Home Care Matters.
Through our own struggle for help and resources, we recognized the need to help others navigate this enormous and complicated health system.  We saw the need and we are answering it.
We operate Home Care Matters under our moms' heavenly watch. We continually strive to make her proud of the work we do to always honor her name and memory. Every. Single. Day.
We are Home Care Matters and we are Dee Darling strong and proud! While her days here have ended, her gifts to us all live on through this company.
Thanks Mom. We miss and love you still. Every. Single. Day.
#DeeStrong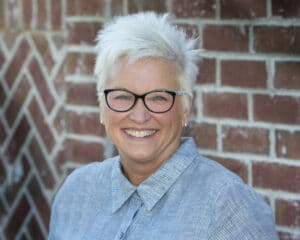 Valerie Darling
Valerie was born in Miami, FL and after a few family moves, grew up locally in the Marietta, GA area.  Valerie is the oldest of 4 (3 younger brothers).  She is married and has one child.  Valerie is the Founder, Owner and CEO of Home Care Matters.  Valerie's mom, Dee, is the inspiration and primary driver as the how and why the business was born.  Valerie says, "My mom is never far from our thoughts.  Mom was an integral part of developing and starting HCM before she passed away.  Our goal is to stay true to her memory and continue to honor her with the love, values, and ethics she taught us."
Valerie has the unique experience with home care as she has experienced it from both ends of the spectrum, as a caregiver and as needing care herself as a cancer survivor.   Valerie says, "Taking care of someone you love is a physically, mentally and demanding labor of love.  Taking care of my mom was the hardest thing I have ever done.   It has given me an insight and perspective not many people understand unless you are doing it or have done it.  I loved taking care of my mom.  I love helping others take care of their love ones too.  And now that I've been sick, it's given me a whole new level of empathy and understanding for those who are sick and need help."
Valerie's schedule varies daily, but she loves visiting with our clients, families, caregivers, our network partners and being in the office.  Says Valerie, "Every day is different, but I wake up excited about what we do, inspired by our team, clients and caregivers.  I strive to be a resource to the community.  I love my team and I love what we do every day.   I like to think my mom would be proud."
You can reach Valerie by email (Valerie@homecarematters.com) or in our office (770.965.4004).
Let's Get Started!
get immediate help with info & pricing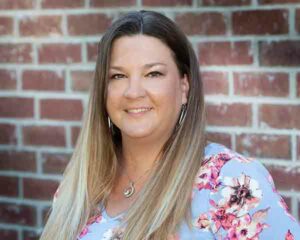 Abby Beard
Abbey is from Marietta, GA and is the youngest of four girls.  She is married and the mom of four children.  Abbey has been working is the home health field for more than 7 years.  She joined the HCM team in October 2014 and we are very happy that she is here.
Abbey was referred to HCM when she was looking for a position a little closer to home.  Luckily for HCM, she called and as they say, she's been here ever since!  Abbey brings a wealth of experiences to HCM and is a valued and integral part of our team.  Abbey's primary responsibility is managing the office; that includes a wide variety of tasks on any given day.  She has great organization skills, ability to multi-task, and keeps our state required documents and files organized and up-to-date.  Abbey has a great sense of humor and is loved by her HCM team.  Abbey says, "Home Care Matters is not just a job, it is a place I call HOME!"
You can reach Abbey via email at (abbey@homecarematters.com), or our office phone (770.965.4004).
Let's Get Started!
get immediate help with info & pricing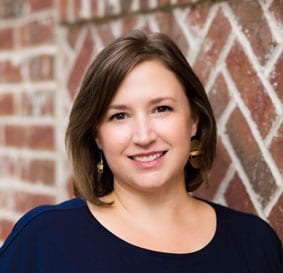 Erin Dawkins
Erin is from Albany, Ga, where she lived with her grandparents, mother, and 2 siblings. Growing up in the small community of Radium Springs, Erin learned a strong sense of fellowship and family values. Currently, she resides in Gainesville, Ga, with her rescue animals: Buster Blue the Coonhound, Jack the Wonderdog, and Willis the Tybee Transfer Kitty. In her spare time, Erin enjoys spending time outdoors, gardening, and painting.
Erin began her work in the senior industry right out of college. A graduate of the University of Georgia (Go Dawgs!), she started as a patient care secretary with a hospice company in Athens. "Living with my Grandparents, living in a small community, and attending a tiny Southern Baptist church, enabled me to be very comfortable with the senior population. I enjoy helping people, and am honored to have served individuals at some of the most difficult times in their lives", says Erin. She has spent the majority of the last 16 years working in hospice, with her most recent position being a Community Relations Manager with a local hospice company. Erin was very close to her Grandpa, who passed in 2016, and appreciated the services he received through hospice and home care; the transition to home care has been very natural and she is "happy and excited to continue to help this population".  '
We are so excited to have Erin join our HCM team. Her wealth of industry knowledge and her hospice experience make her an ideal and natural addition to our team. Her day-to-day activities vary and generally include meeting with families, marketing, client relations, recruiting, working with office staff, presentations, vendor fairs and educational events, along with a host of other activities. We know you are going to love her as much as we do!
You can reach Erin by email (Erin@HomeCareMatters.com) or in our office (770.965.4004) or by cell (706.338.0442).
Let's Get Started!
get immediate help with info & pricing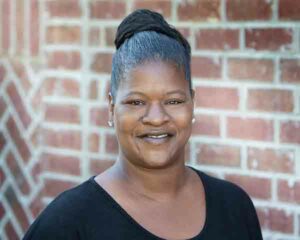 Sky Lavant
Sky was born and raised in Georgia and is the middle of five siblings.  She is married and a mom of three children.  Sky initially wanted to go in the Criminal Justice field but lucky for us, found her calling in the caregiving field instead in 1993.  Sky says that, "Although the job is challenging, the joy and comfort that caregiving brings to those we have the honor and privilege of caring for, is just so rewarding.  I feel I have contributed to help make my client's life just a little bit brighter and hopefully even a little bit better."
Sky is a valued member of the HCM team.  Sky's primary responsibility is in the office working on scheduling for our clients and caregivers but her multiple talents including skills, patience and personality give her the options to work in various assignments within the company.  Our clients, caregivers and her office co-workers just love her.  Sky became a member of our HCM team in March 2013 and says, "There is no other place I would rather be."  (And we are sure happy about that!)
You can reach Sky via email  (sky@homecarematters.com), or our office phone  (770.965.4004).
Let's Get Started!
get immediate help with info & pricing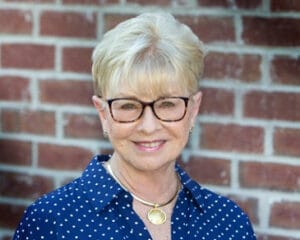 Kathi Lorti
Kathi was born in Illinois and gradually moved South with her husband Ed (who is also in the medical field). They have been in the Atlanta area since 1991. Kathi was a stay-at-home mom for many years, raising her three children and doing volunteer work. She was very active in the Gwinnett Cancer Auxiliary, serving as President, Fashion Show Chairman, and Chairman of the 2001 Cancer Ball, which raised over $220,000.
Kathi re-entered nursing in 2003. She worked at Northside Hospital in the Med-Surgical Unit, Orthopedic Dept and as a Pain Resource Nurse. Kathi's second year at Northside, she was runner-up for the Clinical Excellence Award for the Med-Surgical Unit.
Kathi started working at HCM in February of 2016 and we couldn't be happier. She brings years of expertise, compassion and professionalism to HCM and our clients. She is a caring and meticulous nurse. She is loved by her HCM teammates who always enjoy her visits to the office with her smile, bubbly and fun personality!
Kathi is one of the HCM nurses who will come out and assess our client's (with their family), to develop a personalized and professional plan of care appropriate for our client's needs. She is a valued, trusted and loved member of our team. We're sure, given the chance to meet her, you will feel the same.
You can reach Kathi by phone through our office 770.965.4004.
Let's Get Started!
get immediate help with info & pricing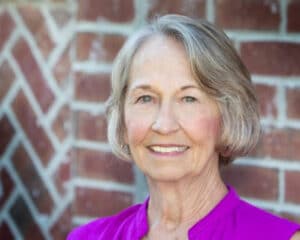 Sandra Miller
Sandy is married mother of three children and grandmother of seven! Sandy enjoys spending time with her family doing a variety healthy activities.
Sandy has been a registered nurse for over 30 years. She has worked in several areas of medicine throughout her career. She continues to work in the hospital environment but has recently added home care with HCM to her resume. Sandy says, "I found that I really enjoy meeting and working with our client and their families and following them long term. I appreciate the opportunity to work with Home Care Matters and especially working with the other home care and office staff. It is a wonderful group of people who all truly care about the care of our clients." Sandy is always a welcome sight in the office and the whole HCM team enjoys working with her.
You will find Sandy doing client assessments, re-assessments, training, and supervision of our nursing assistants. She is a compassionate professional who truly has a care calling.
You can reach Sandy thought our office at 770.965.4004.
Let's Get Started!
get immediate help with info & pricing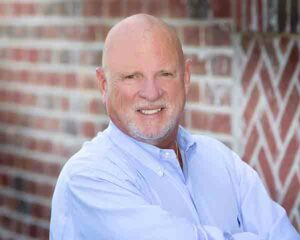 Karl Ryder
Karl Ryder is a Senior Advisor to Home Care Matters (HCM). In this role, Karl provides guidance regarding industry practices, regulatory changes, growth and performance enabling strategies.
Karl retired from United Parcel Service (UPS) in 2014 after a 37-year career covering a variety of leadership roles. He is currently the President of
The Ryder Group, a boutique-consulting group supporting Investment Banks, Private Equity, Venture Capital and Independent Businesses.
Karl is married and lives in Flowery Branch, Georgia with his wife Valerie and their daughter Sydney. Karl enjoys vacationing with his family and friends, golfing, motorcycles, boating, fishing, and auto racing.
With regard to the home care business Karl says, "The aging process is something we all have in common. It can be a stressful time that requires compassion, support, guidance, and patience. I personally experience a great sense of value knowing that every HCM employee is passionate about helping patients and families during one of the most challenging and stressful times of their lives.
You can reach Karl by email (karl@homecarematters.com) or in our office (770.965.4004).
Let's Get Started!
get immediate help with info & pricing