Mobility Disorders and Home Care
Home Care Matters is an Aging In Place provider of care services to (primarily) seniors in their home environment.  We allow them to remain in their homes where they want to be; happily, safely, and independently, so they can age in place with dignity and grace.
Our families trust us with the care of their loved ones because we can give them custom, flexible options with a local advantage, as an independent, community-based business in their neighborhood.
Our clients, families their physicians, and our industry partners all say they are confident they'll get hands-on, sensitive services, a professional attitude and staff, transparency, and the trust we build with their family when they need it most.
Our caregivers are Certified Nursing Assistants (CNA's) or Personal Care Assistants (PCA's) who are certified by the State of Georgia's experience, testing and skills requirements. They also undergo additional programs and certifications that must exceed our high level of requirements and expectations before being accepted as part of our team. We hire based on a skill set and passion for people, aside from just a "warm body".
Home Care for Parkinson's Disease
Parkinson's disease is a chronic, degenerative neurological disorder that affects one in 100 people over age 60. While the average age at onset is 60, people have been diagnosed as young as 18. There is no objective test, or biomarker, for Parkinson's disease, so the rate of misdiagnosis can be relatively high, especially when the diagnosis is made by a non-specialist. Estimates of the number of people living with the disease therefore vary, but recent research indicates that at least one million people in the United States, and more than five million worldwide, have Parkinson's disease.
Parkinson's Disease Discovered
An English doctor, James Parkinson, first characterized Parkinson's disease extensively in 1817. Today, we understand Parkinson's disease to be a disorder of the central nervous system that results from the loss of cells in various parts of the brain, including a region called the substantia nigra. The substantia nigra cells produce dopamine, a chemical messenger responsible for transmitting signals within the brain that allow for coordination of movement. Loss of dopamine causes neurons to fire without normal control, leaving patients less able to direct or control their movement. Parkinson's disease is one of several diseases categorized by clinicians as movement disorders.
The exact cause of Parkinson's disease is unknown, although research points to a combination of genetic and environmental factors. If a continuum existed, with exclusively genetic causes at one end and exclusively environmental causes at the other, different Parkinson's patients would likely fall at many different places along that continuum.
In the past 10 years, researchers have identified a number of rare instances where Parkinson's disease appears to be caused by a single genetic mutation. In these cases, the mutated gene is passed from generation to generation, resulting in a great number of Parkinson's disease cases within an extended family. Mutations in the LRRK2 gene are the greatest genetic contributor to Parkinson's disease discovered to date.
On the opposite end of the continuum, in the early 1980s, a group of heroin users in California took drugs from a batch contaminated with a substance called MPTP. After ingesting this chemical, the drug users were stricken with a form of Parkinson's disease that was primarily, if not exclusively, "environmental" in origin.
For most Parkinson's patients, the cause lies somewhere in the middle. While many Parkinson's patient's report one or more family members with the disease, it is not always clear that one or several genes are the cause. Similarly, while some patients suspect that exposure to one or another chemical or environmental toxin caused their Parkinson's disease, this also cannot be conclusively proved. Scientists currently believe that in the majority of cases, genetic and environmental factors interact to cause Parkinson's disease. Research into this subject continues aggressively every day. Unfortunately, however, it is generally impossible to determine what specifically caused an individual's Parkinson's disease.
We love helping families find the right senior care solution. And those families love us. But don't take our word for it, read our testimonials!
Providing exceptional Parkinson's, MS, and ALS home care services in Flowery Branch, Braselton, Buford, Cumming, Dacula, Duluth, Gainesville, Johns Creek, Lawrenceville, Oakwood, Sugar Hill, Suwanee, Barrow County, Forsyth County, Gwinnett County, Hall County, Jackson County, North Fulton County, and surrounding communities.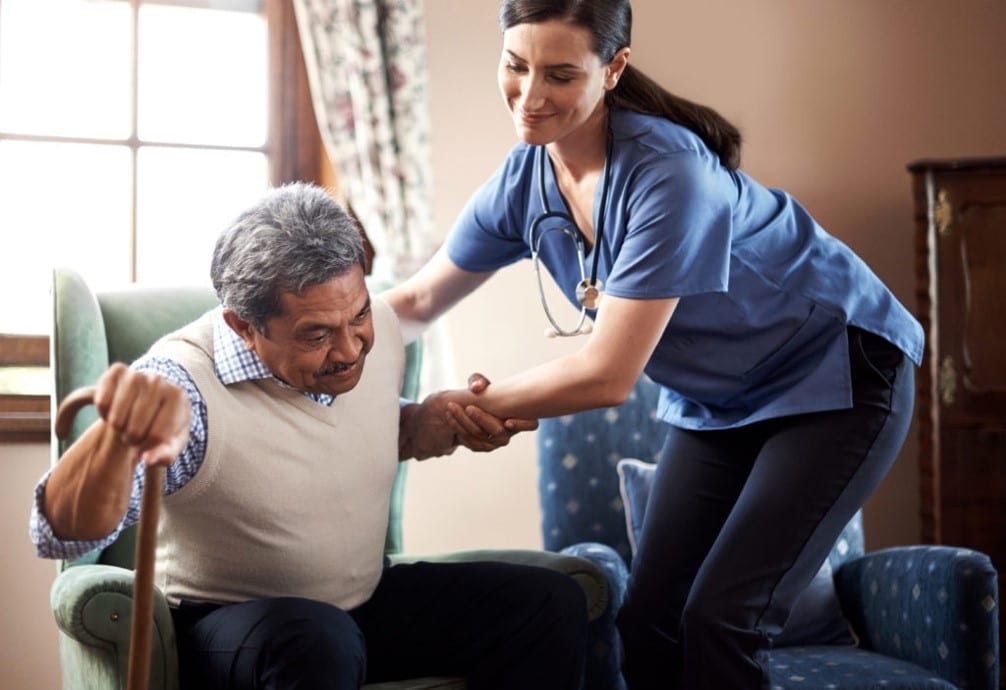 Because the causes of Parkinson's disease are unknown, there is no scientifically validated preventive course to reduce the risk of its onset. The single biggest risk factor for Parkinson's disease is advancing age. Men have a somewhat higher risk than women.
That being said, a number of studies have highlighted factors that are associated with either greater or lesser risk of Parkinson's disease. For example, smoking and caffeine consumption has been associated with lower rates of Parkinson's disease, while head injury and pesticide exposure have been associated with higher risk. While such studies do not definitively link these factors with Parkinson's disease one way or another, they highlight areas where further research may guide us to risk-prevention or treatment strategies.
Home Care Services for Parkinson's
Our clients that benefit from these services are often the elderly, new and expectant parents, disabled individuals, and those transitioning from a hospital or medical facility to home.
Monitoring Nutrition
Light Housekeeping
Meal Planning, Preparation & Clean-Up
Assistance with Laundry & Ironing
Assistance with Grocery Shopping
Changing Linens
Transportation & Errands
Dry Cleaning Drop-Off & Pick-Up
Mobility Assistance
Medication & Scheduling Reminders
Escort to Religious Services
Prescription Drop-Off/Pick-Up
Aid with Reading
Taking Out Garbage
Home Care Matters makes it easy to get started with Senior Home Care Services in the Flowery Branch, GA area.
Home Care for Clients with MS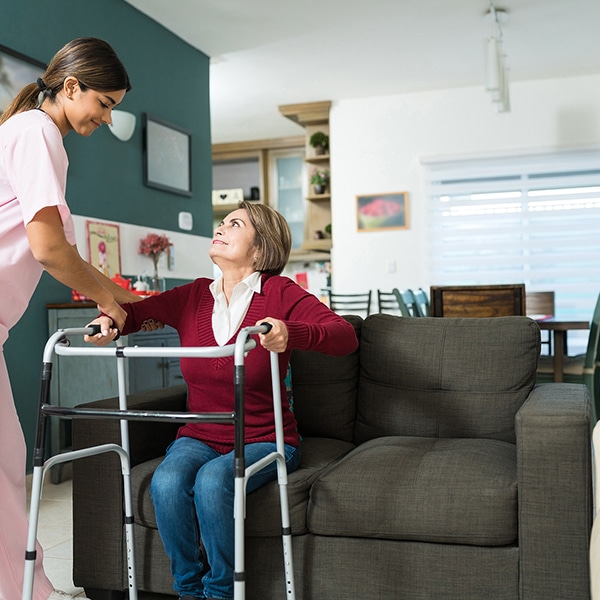 Multiple sclerosis (MS) is a chronic, demyelinating disease affecting approximately 400,000 people in the United States alone.  MS is a unique and extremely variable disease, often manifesting "invisible" disabilities and symptoms. In-home caregivers need to know the nuances of MS to provide the care and resources available to this group.
MS is a chronic, demyelinating disease that affects the central nervous system (CNS). The progress, severity, degree of disability, and specific symptoms of MS are unpredictable and may vary greatly from one day to another and from one person to another.
Although believed to be an autoimmune disease, the cause of MS is unknown (Lode et al., 2007). A combination of immunologic, epidemiologic, and genetic factors are thought to contribute to the etiology of MS. Various infectious triggers have been studied, but no clear culprit has been identified. The myelin that surrounds and insulates the nerve fibers in the CNS is the target of the autoimmune attack in MS. The loss of myelin and nerve fibers results in the variety of symptoms that can occur (Randall & Schneider in Halper & Holland, 2002).
MS typically strikes young adults as they begin families and careers. Although young children and older adults can also develop MS, the diagnosis is most commonly made between the ages of 20 and 50. It is estimated that at least 400,000 Americans are living with MS. Women outnumber men by a ratio of at least 2–3:1. MS occurs most commonly in temperate areas that are further from the equator. It is most common in whites of northern European ancestry but can occur in African Americans and Hispanics/Latinos as well. The disease is relatively rare in Asians (Kantarci & Wingerchuk, 2006).
The symptoms of MS are many and varied. According to the National Multiple Sclerosis Society (NMSS, 2009) the most common symptoms of MS include the following:
Fatigue is the most common symptom of MS and reported by many to be their most disabling symptom.
Visual problems, a common first symptom of MS, can include optic neuritis (temporary or permanent blurred vision, pain behind the eye, distortion of color).
Sensory changes including numbness, tingling, itching, and pain.
Bladder (urgency, frequency, nocturia, incontinence, often accompanied by frequent urinary tract infections) and bowel dysfunction (primarily constipation) that can contribute to social isolation, morbidity, and mortality in MS.
Mobility issues caused by weakness, spasticity, imbalance, lack of coordination.
Cognitive dysfunction, which along with fatigue, is the primary reason people with MS leave the workforce prematurely.
Mood changes, including depression, anxiety, and mood swings, are more common in MS than in other chronic illnesses and are thought to be a symptom of the disease as well as a reaction to it.
Home Care Matters makes it easy to get started with Senior Home Care Services in the Flowery Branch, GA area.