In-Home Heart Disease Care
Home Care Matters is an Aging In Place provider of care services to (primarily) seniors in their home environment.  We allow them to remain in their homes where they want to be; happily, safely, and independently, so they can age in place with dignity and grace.
Our families trust us with the care of their loved ones because we can give them custom, flexible options with a local advantage, as an independent, community-based business in their neighborhood.
Our clients, families their physicians, and our industry partners all say they are confident they'll get hands-on, sensitive services, a professional attitude and staff, transparency, and the trust we build with their family when they need it most.
Our caregivers are Certified Nursing Assistants (CNA's) or Personal Care Assistants (PCA's) who are certified by the State of Georgia's experience, testing and skills requirements. They also undergo additional programs and certifications that must exceed our high level of requirements and expectations before being accepted as part of our team. We hire based on a skill set and passion for people, aside from just a "warm body".
Heart disease includes numerous problems, many of which are related to a process called atherosclerosis. 
Atherosclerosis is a condition that develops when a substance called plaque builds up in the walls of the arteries. This buildup narrows the arteries, making it harder for blood to flow through. If a blood clot forms, it can stop the blood flow. This can cause a heart attack or stroke.
A heart attack occurs when the blood flow to a part of the heart is blocked by a blood clot. If this clot cuts off the blood flow completely, the part of the heart muscle supplied by that artery begins to die. Most people survive their first heart attack and return to their normal lives to enjoy many more years of productive activity. But having a heart attack does mean you have to make some changes. The doctor will advise you of medications and lifestyle changes according to how badly the heart was damaged and what degree of heart disease caused the heart attack. 
What is a Stroke?
An ischemic stroke (the most common type) happens when a blood vessel that feeds the brain gets blocked, usually from a blood clot. When the blood supply to a part of the brain is shut off, brain cells will die. The result will be the inability to carry out some of the previous functions as before like walking or talking. A hemorrhagic stroke occurs when a blood vessel within the brain bursts. The most likely cause is uncontrolled hypertension (blood pressure).
Some effects of stroke are permanent if too many brain cells die after a stroke due to lack of blood and oxygen to the brain. These cells are never replaced. The good news is that some brain cells don't die — they're only temporarily out of order. Injured cells can repair themselves. Over time, as the repair takes place, some body functioning improves. Also, other brain cells may take control of those areas that were injured. In this way, strength may improve, speech may get better and memory may improve. This recovery process is what rehabilitation is all about. 
What is Congestive Heart Failure?
Heart failure: This doesn't mean that the heart stops beating. Heart failure, sometimes called congestive heart failure, means the heart isn't pumping blood as well as it should. The heart keeps working, but the body's need for blood and oxygen isn't being met. Heart failure can get worse if it's not treated. If your loved one has heart failure, it's very important to follow the doctor's orders. Learn more about heart failure.
Other Heart Related Issues
Arrhythmia: This is an abnormal rhythm of the heart. There are various types of arrhythmias. The heart can beat too slow, too fast or irregularly. Bradycardia is when the heart rate is less than 60 beats per minute. Tachycardia is when the heart rate is more than 100 beats per minute. An arrhythmia can affect how well the heart works. The heart may not be able to pump enough blood to meet the body's needs. Learn more about arrhythmia.
Heart valve problems: When heart valves don't open enough to allow the blood to flow through as it should, it's called stenosis. When the heart valves don't close properly and allow blood to leak through, it's called regurgitation. When the valve leaflets bulge or prolapse back into the upper chamber, it's a condition called prolapse. Discover more about the roles your heart valves play in healthy circulation and learn more about heart valve disease.
Providing exceptional In-Home Heart Disease care services in Flowery Branch, Braselton, Buford, Cumming, Dacula, Duluth, Gainesville, Johns Creek, Lawrenceville, Oakwood, Sugar Hill, Suwanee, Barrow County, Forsyth County, Gwinnett County, Hall County, Jackson County, North Fulton County, and surrounding communities.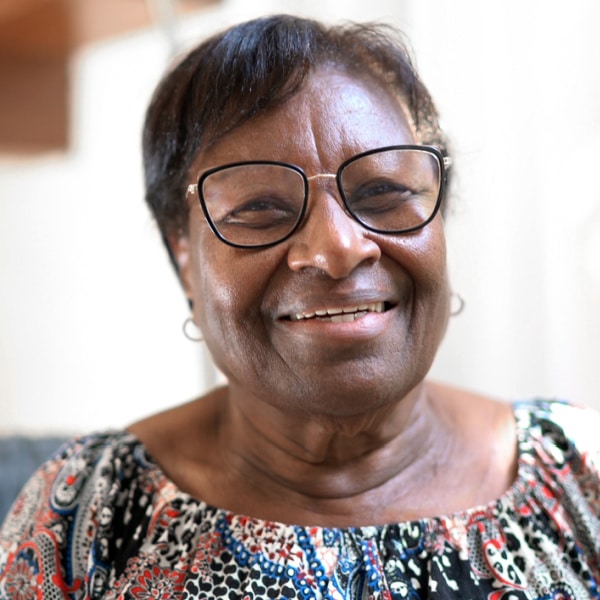 How Can Home Care Help with Heart Disease and Strokes?
Our clients that benefit from these services are often the elderly, new and expectant parents, disabled individuals and those transitioning from a hospital or medical facility to home.
Duties may include:
Monitoring Nutrition
Light Housekeeping
Meal Planning, Preparation & Clean-Up
Assistance with Laundry & Ironing
Assistance with Grocery Shopping
Changing Linens
Transportation & Errands
Dry Cleaning Drop-Off & Pick-Up
Mobility Assistance
Medication & Scheduling Reminders
Escort to Religious Services
Prescription Drop-Off/Pick-Up
Aid with Reading
Taking Out Garbage
We love helping families find the right senior care solution. And those families love us. But don't take our word for it, read our testimonials!
Home Care Matters makes it easy to get started with Senior Home Care Services in the Flowery Branch, GA area.