Home Care Matters is an Aging In Place provider of care services to (primarily) seniors in their home environment.  We allow them to remain in their homes where they want to be; happily, safely, and independently, so they can age in place with dignity and grace.
Our families trust us with the care of their loved ones because we can give them custom, flexible options with a local advantage, as an independent, community-based business in their neighborhood.
Our clients, families their physicians, and our industry partners all say they are confident they'll get hands-on, sensitive services, a professional attitude and staff, transparency, and the trust we build with their family when they need it most.
Our caregivers are Certified Nursing Assistants (CNA's) or Personal Care Assistants (PCA's) who are certified by the State of Georgia's experience, testing and skills requirements. They also undergo additional programs and certifications that must exceed our high level of requirements and expectations before being accepted as part of our team. We hire based on a skill set and passion for people, aside from just a "warm body".
Hospital Discharge & Transitional Rehab Care
When a senior is ready for discharge from a hospital or rehab care, it's time to get organized for a better, safer return to home.
Returning home from a hospital stay can result in unexpected challenges for many seniors. Finding themselves back at home after a hospital stay, many older adults struggle to manage their medications and make follow-up doctor's appointments as well as obtain the physical assistance and in-home support they may require, at least on a temporary basis.
As a result, many older adults do not successfully make the transition home well and end up returning to the hospital.
In fact, one in five Medicare patients are readmitted to a hospital within 30 days after discharge. Studies have shown that nearly half of the readmissions are linked to social problems and lack of access to community resources.
You can help ensure that you or your loved one makes a successful transition home from the hospital if you start planning for your hospital visit before you are admitted for a planned procedure or for unexpected visits to start planning for discharge the day of admission. Planning goes a long way to help patients address the questions that arise during the discharge process and make a safe and smooth return home.
Home Care Can Help Transition to Home
We offer hospital discharge support as well as support after transitional rehab care ends.
Our clients call us when they are discharging from the hospital or rehab following knee and hip replacements, after heart attack recovery, stroke recovery, pneumonia recovery, and much more.
Hospital stays are often very short. As soon as a doctor says you are "medically stable," the hospital will want to discharge you. Depending on the condition, patients often transition from the hospital to home or a short-term rehabilitation program in a nursing home. Here are some important considerations when you are heading home from the hospital or a rehab program.
Make sure you or your family caregiver talks to a discharge planner, someone at the hospital who helps plan a smooth transition home. There are a lot of details to work out and the sooner you start the better.
We love helping families find the right senior care solution. And those families love us. But don't take our word for it, read our testimonials!
Providing exceptional After Hospital Home Care services in Flowery Branch, Braselton, Buford, Cumming, Dacula, Duluth, Gainesville, Johns Creek, Lawrenceville, Oakwood, Sugar Hill, Suwanee, Barrow County, Forsyth County, Gwinnett County, Hall County, Jackson County, North Fulton County, and surrounding communities.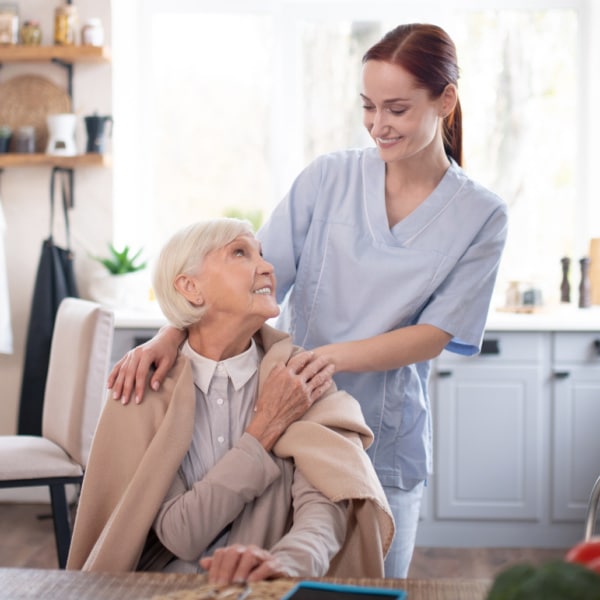 Here are some important issues to keep in mind:
Make sure to order all the needed equipment and supplies. A member of your hospital team can help you with this task. If you are eligible for home care agency services, find out what the agency provides and what you must get on your own.
Here are some good questions to ask:
Will I need a hospital bed, shower chair, commode, oxygen supply or other equipment? If so, where do I get these items?
What supplies do I need? These may be diapers, disposable gloves and skincare items. Where do I get these?
Will my insurance pay for the equipment and supplies?
Call and talk to our friendly staff. We can make your transition to home much safer and more comfortable.
Home Care Matters makes it easy to get started with Senior Home Care Services in the Flowery Branch, GA area.