Caregiver in Flowery Branch GA: What It's Like to Live with Osteoporosis
If you are the caregiver for an aging parent with osteoporosis, you might have trouble putting yourself in his or her shoes. You know all about the condition, you have done tons of research on the internet, and you know everything that he or she should or should not be doing in order to stay healthy and to keep their bones strong. But you can't really know what it's like unless you see it through his or her eyes.
To help you understand their experience, here is a brief look at a day in the life of a woman with osteoporosis. You can put yourself in her place and better experience what kinds of things she thinks about as she goes about her daily routine. While this is still not the same as actually having osteoporosis yourself, it can be a great way to help you relate to your loved one.
Your day starts with waking up in bed.
The first thing you do is a mental check to make sure all or your bones are intact. You know it's a bit silly, but with a condition like osteoporosis, even the slightest wrong turn or sleeping position could cause a fracture.
Once the check is complete, it's time to get up. Your bones and muscles are a bit stiff, but as you get up and move into the kitchen, they start to feel a bit better. Your daughter makes you a healthy breakfast of eggs and wheat toast (the protein in eggs is supposedly great for maintaining strong bones and muscles), and you drink a glass of milk.
After breakfast has settles, you and your daughter do a bit of low-impact exercising.
You have never told her this, but this part of the day always makes you nervous. You know your bones are brittle – why would you put them at risk by doing exercise? She has told you that exercise actually does more good than harm, though, and as you do some light cardio and yoga, the stiffness from this morning begins to dissipate. You can feel the blood flowing throughout your body, and you feel more energized and awake.
As the day wears on, you always make extra sure that you watch where you are walking, a fall could be a disaster. You do your best not to run into any corners of tables or turn your ankle on any steps, and by dinnertime, you are so used to doing these things, you hardly realize you are doing them. When you go to bed, you do another mental check of your bones, and as you drift off to sleep, you are grateful that you took good care of yourself again today.
As you can see, living with osteoporosis doesn't have to be so much different than living without it. Other than doing a few things to prevent falls and to build up a healthy body, this woman lives a relatively normal life – and so can your loved one.
The staff at Home Care Matters is available to talk with you and your family about all of your needs. Home Care Matters is a home care agency providing quality and affordable caregiver services in Flowery Branch, GA and the surrounding areas. Call (678) 828-2195 for more information.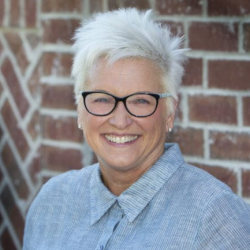 Latest posts by Valerie Darling
(see all)