Home Care in Gainesville GA: Signs a Senior Needs Home Care
Pat went to go check on his dad today. He goes there three times a week, but he never feels like it's enough, especially lately. His dad has been having some mobility problems, and last week he found him on the floor when he showed up, where he had been lying, hungry and weak, for eighteen hours.
Even worse than that, his Alzheimer's seems to be getting worse. He keeps forgetting his medication, and the other day he took it three times because he didn't recall having taken it the first time. Pat doesn't know what to do, he is at his wits' end. He wants to be there for his father 24/7, but he just can't. He has a job, kids, and other responsibilities, and he is having trouble taking care of everyone at the same time.
One thing that might help Pat a lot, though, is home care. Home care aides can come to your senior loved one's home every day, to help them with daily tasks like cooking, cleaning, getting dressed, and bathing. They can even help the senior remember to take their pills at the appropriate times, which can prevent much worse problems in the future.
So what are some of the signs that your aging loved one, like Pat's might need home care?
Trouble getting around the house. If your loved one is finding it difficult to get around the house without having a fall or balance problems, they may need around the clock care – or at least someone to check on them every day. Seniors are very prone to falls, and many of them have serious mobility problems due to medications, illnesses, or failing eyesight, and this can make it dangerous for them to move around the house on their own unsupervised.
Hygiene. Have you noticed that your loved one often looks disheveled, with rumpled clothes and messy, greasy hair? Perhaps you have noticed that they are dirty, or perhaps even have an odor. With conditions like Alzheimer's and other memory conditions (not to mention depression and other disorders), it can be hard to remember to take a bath and to keep oneself clean. If your loved one is neglecting their hygiene, it may be time to get them some help.
Forgetting medications. This is a very important one, as mentioned above. If your loved one has been prescribed certain medications for their conditions, they need to take these medications every day, at the correct time, and in the correct dosage. If they are not able to do so, they need someone there to help make sure it gets done, and done correctly.
Pat's father could definitely benefit from a home care aide. They would both feel much better knowing that someone is looking out for him, and that he is safe and taking his medications on time. What about your own father? Does he fit the descriptions above? If so, home care may be the right choice for you too.
The staff at Home Care Matters is available to talk with you and your family about all of your needs. Home Care Matters is a home care agency providing quality and affordable home care in Gainesville, GA and the surrounding areas. Call (678) 828-2195 for more information.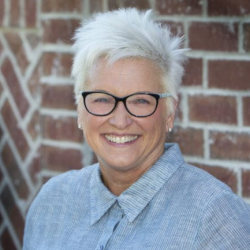 Latest posts by Valerie Darling
(see all)