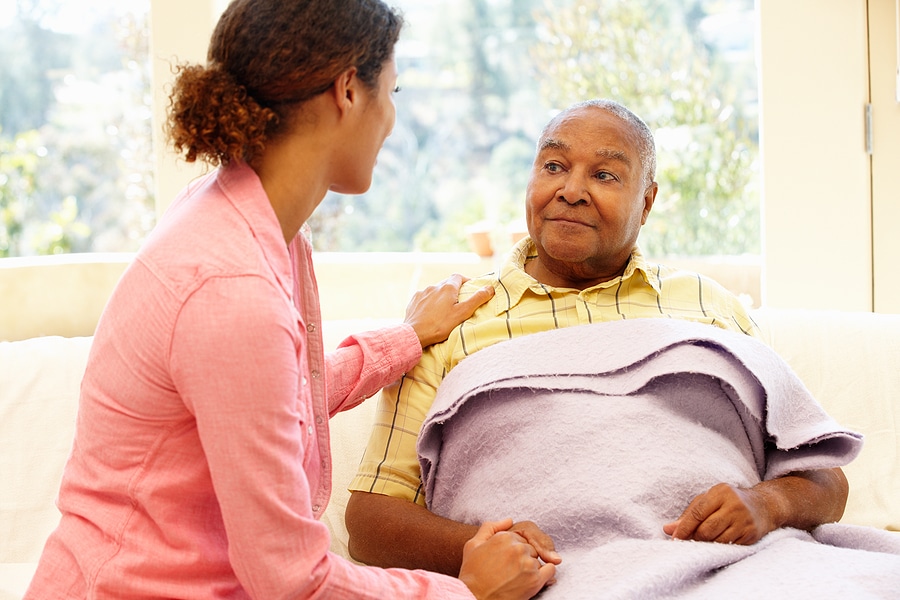 The Rush Alzheimer's Disease Center in Chicago studied almost 150 Alzheimer's patients and found that over half of their brain scans showed evidence of two or more types of dementia. Often, Alzheimer's and Lewy bodies were found together. Vascular dementia and Alzheimer's are another mixed dementia. Your dad could have all three types. Mixed dementia is more common than you might realize.
Your dad has mixed dementia, and as his family caregiver and agent named in his medical power of attorney, you make a lot of decisions related to his care. How will you know when it's time for 24-hour home care services?
Talk to His Doctors
His doctors are a great source of info on what you should watch for. Once he's wandering or experiencing paranoia or hallucinations, it's time to ensure he's never alone. The thing is you can't predict exactly when that will occur. Some patients never have those symptoms.
You should see if the doctor's office has pamphlets or books available to walk you through the stages and how long each stage typically lasts. Your dad may progress more quickly or slowly than the averages, so you need to start paying attention to the stages and charting how fast they're occurring with him.
Consider Your Schedule
As mixed dementia progresses, your dad will become unable to cook any meals. He won't be able to choose clothing or get dressed without assistance. He cannot drive, and he'll be unable to schedule or remember that he has an appointment.
Brushing and flossing his teeth is difficult in the latter stages. Shopping for household supplies is impossible. He's also going to need help with showers and personal care as the disease worsens. It's important to match his care needs with enough caregivers to cover each hour he's awake and also to have supervision if he does wake in the night.
If you work, you cannot stay awake all night to ensure he has someone keeping him from getting outside. You're at work and can't leave him alone during the day. There does come a point where 24/7 care is important to him and also to your health.
Pay Attention to the Progression of His Symptoms
While there are medications to help slow the progression of symptoms with Alzheimer's disease, there are no medications specific to mixed dementia. Your dad's need for 24-hour home care may arrive long before you were expecting it.
You want to arrange 24-hour home care at the very first signs of wandering. Insomnia is one of the first things you might notice. He's going to bed at his usual time of 10 p.m., but he's waking up at 2 a.m. for good. At that hour, he keeps trying to get outside to "go home." If you miss him leaving the house, he could wander away and require a lot of manpower to find him, especially if you live near forests.
While people with Alzheimer's can live with the disease for up to 20 years, it's not always true with mixed dementia. The average lifespan of someone with vascular dementia is around three years. Lewy bodies is five to seven years. This is why it's important to base the need for 24-hour home care services on your dad's current abilities and how fast the progression has been.
Sources:
https://www.alz.org/alzheimers-dementia/what-is-dementia/types-of-dementia/mixed-dementia
https://www.alz.org/alzheimers-dementia/what-is-dementia/types-of-dementia/vascular-dementia
The staff at Home Care Matters is available to talk with you and your family about all of your needs. Home Care Matters is a home care agency providing quality and affordable 24-hour home care in Hoschton, GA, and the surrounding areas.
We provide home care in Braselton, Buford, Dacula, Duluth, Flowery Branch, Gainesville, Johns Creek, Lawrenceville, Oakwood, Sugar Hill, Suwanee, Barrow County, Forsyth County, Gwinnett County, Hall County, Jackson County, North Fulton County.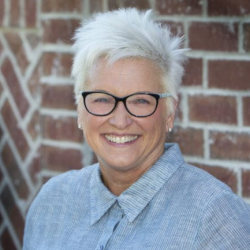 Latest posts by Valerie Darling
(see all)