Home Care in Flowery Branch GA: 5 Ways to Help Your Elderly Loved One Avoid Malnutrition
You might not think about malnutrition in the elderly, but this often unrecognized condition affects more than 3.7 million seniors in the United States alone, according to FamilyDoctor.org. While some of those seniors suffer due to poverty and lack of access to healthy food, the majority become malnourished for a lot of different reasons.
Sometimes, seniors experience a reduced appetite due to medications and lack of activity. Others have problems eating due to arthritis, eating disorders, pain in the jaw or teeth, or facial paralysis from a stroke. The elderly can also suffer from mental illnesses that can affect how they eat, such as dementia, depression or eating disorders. Of course, there are also those that simply choose to eat junk food and steer clear of nutritious choices.
You can help preserve your loved one's health and wellness by seeing that they are getting the nutrients they need to thrive via healthy meals and snacks. Here are 5 things that you can do to help your aging loved one and ensure that malnutrition doesn't occur:
Serve Nutrient-Rich Food – Everyone knows that some foods are more nutritious than others, but there are certain options that deliver a lot of healthy vitamins and minerals per bite. Serve some of nature's superfoods as often as you can, like blueberries, salmon, peanut butter, eggs, cheese, avocados, spinach, and healthy fruit smoothies.
Provide Healthy Snacks – Many seniors like to snack during the day, and that's an excellent opportunity to introduce nutrients to the body. Healthy and delicious snack ideas include hard-boiled eggs, cheese cubes, apples and peanut butter, walnuts, whole wheat toast and yogurt with fruit. Make sure to serve these snacks at regular times or else have them within easy reach throughout the day so your loved one can access them when they feel hungry.
Be Present at Meals – The best way to gauge how well your aging loved one is eating is to eat with them or at least be present during meals. Many seniors eat more when they are entertaining someone, and you'll be able to encourage them to finish their meal when you are there. If you can't be there, see if other family members, church community members or other home care support groups can.
Whet Their Appetite – If your loved one simply doesn't have much of an appetite, do what you can to stimulate that. Exercise can trigger hunger, so get your elderly loved one up and moving during the day so they are famished by dinner. Also, elderly taste buds can diminish, so make sure meals smell and taste delicious by using citrus juice, spices, herbs and other favorite flavorings.
Get Support From Outside – You don't have to take on all this by yourself because there are many home care agencies that provide assistants to make and serve meals in the senior's home. Also consider community assistance programs that deliver nutritious meals to seniors. Church suppers, senior citizen center events and other local resources can also help your aging loved one with meal habits.
Seniors, like the rest of us, need to eat a balanced diet to stay healthy and strong. Malnutrition is a real risk in the elderly, but family members can work together to ensure that their aging loved one avoids it.
The staff at Home Care Matters is available to talk with you and your family about all of your needs. Home Care Matters is a home care agency providing quality and affordable home care in Flowery Branch, GA and the surrounding areas. Call (678) 828-2195 for more information.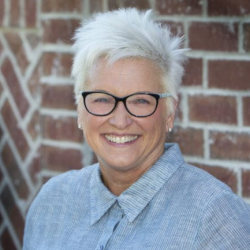 Latest posts by Valerie Darling
(see all)