Elder Care in Duluth GA: Preventing Falls Outside
Each year, approximately one in every three senior adult suffers a fall. More than 2 million elderly adults are treated in emergency rooms for injuries sustained from falls each year. Of the more than 33,000 people who die from falls each year, approximately 25,500 of them are over the age of 64. Approximately 95 percent of the more than 250,000 hip fractures that occur each year result from falls. These statistics are startling, and as a family caregiver they illustrate the extreme importance of taking steps to protect your senior from falls in their daily life.
June is National Safety Month.
This is the ideal time for you to learn more about fall risk and the steps that you can take to help prevent falls for your senior both when they are in their home and when they are not.
Use these tips to help prevent your parent from suffering falls when they are outside their home:
Ensure handrails are secure. If your parent's home has a porch or stairs leading out of any door, make sure that there are handrails in place that are strong, secure, and properly positioned so that they can support your parent as they leave
Clear all walkways. Ensure that any walkway that your senior must use to navigate the outside of their home is clear of any and all obstacles that might cause them to slip or trip. This includes hoses, decorative items, and even lawn debris. Check walkways to make sure that they are in good condition and do not have breaks or other problems that could put your senior at risk
Consider an adaptive vehicle tool. Getting into and out of the car can be challenging for a senior with mobility problems. A leverage tool can help with this. This tool fits onto the metal piece that protrudes from the door frame to create a handle your loved one can use to help them ease into the vehicle and then get back out more safely.
If you have been looking for ways to enhance your elderly loved one's quality of life, improve the care that they receive on a regular basis, and help to manage your stress and schedule, now may be the ideal time for you to consider starting elder care for them. An elderly home care services provider can be with your senior parent on a schedule that is right both for their needs and for the care that you already give them. This enables them to provide your parent with a highly personalized set of services tailored not just to their needs, challenges, and limitations, but also to their personality, preferences, and goals. This helps them to stay safe, healthy, comfortable, and happy, while also pursuing a lifestyle that is as engaged, active, and independent as possible throughout their later years. Knowing that your elderly loved one has an elder care provider in the home with your senior can provide a tremendous sense of peace of mind knowing that they will get everything that they need whether you are with them or not.
The staff at Home Care Matters is available to talk with you and your family about all of your needs. Home Care Matters is a home care agency providing quality and affordable elder care in Duluth, GA and the surrounding areas. Call (678) 828-2195 for more information.
Sources
http://www.nsc.org/learn/safety-knowledge/Pages/safety-at-home-falls.aspx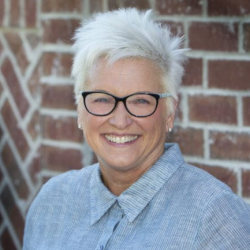 Latest posts by Valerie Darling
(see all)