Elderly Care: Muscular Dystrophy – What You Need to Know
Muscular dystrophy (MD) is the name given to a group of inherited muscle diseases. Muscle weakness (also referred to as myopathy) is one of the major symptoms of this disease. Usually, in addition to muscle weakness, patients experience fatigue, weakness of the joints, inability to gain weight or muscle, inability to stand up, urinary incontinence, and headaches. In addition, because the muscular fibers are not sufficiently developed, muscle strength is highly diminished. An Elderly Care Services Provider can help you navigate through this disease.
Seniors With Muscular Dystrophy
Although most people with muscular dystrophy pass away before age 60, some people with milder or late-onset muscular dystrophy can live to be seniors. Common symptoms include decreased muscle mass, rigidity and stiffness, asymmetry in movement, and poor muscle strength. While there is no cure for the disease, there are ways to care for and control the symptoms of muscle wasting. Care for seniors with muscular dystrophy should begin early in the course of the disease.
Personal Care At Home For Seniors
Seniors who have muscular dystrophy are in constant need of support. They require both physical supervision and emotional backing. Personal care at home can ensure that your senior can access professional home care attendants to look after their needs.
Personal care at home is helpful for your senior because to reduce muscular dystrophy; lifestyle changes need to be made. These include following an exercise program. In addition, patients need to follow a special diet. This diet aims to provide essential amino acids, vitamins, and minerals to promote muscular growth. Thus, it will be important to consult medical professionals before beginning any nutritional plan for muscular dystrophy treatment at home.
Selecting Home Care Services for Your Seniors
If you are hiring a personal care at home caregiver, ask what services they will provide and how they will assist your senior.
When your parent has muscular dystrophy, a condition that affects muscle strength, coordination, and balance, it may also affect speech, eyesight, swallowing, or skin sensitivity. If your parent is unable to perform routine tasks, the caregiver may have to be specially trained. There are many different types of personal care support that can be provided, including housekeeping, meals preparation, and assistance with basic daily activities like bathing, dressing, or moving. Aside from these, home care for your senior will ensure your loved one gets specialized care in the following ways.
-Safe Movement of Seniors
Assisting your senior to get on the wheelchair, transfer from bed, or transfer from the vehicle. Personal care at home caregivers may use canes, walkers, scooters as mobility aids to ensure the safe movement of your senior.
-Help With Daily Activities
Personal care at home includes supporting your seniors to perform daily activities such as taking them to a bath and helping them to eat. You should know that if your senior has MD, he will struggle to do the simplest things. Personal care at home service provided can help them when required.
-Help With Exercises
The exercise routine set for seniors with MD comes from physicians. The personal care at home services will ensure that your senior can safely perform these exercises and other basic motion exercises to strengthen their muscles.
Elderly Care: Conclusion
Your loved one may benefit from personal care at home. When you are looking for such help, there are many options available. You may want to start with a general practitioner who is familiar with various physical therapies and will be able to refer you to a suitable personal elderly care services provider.
Call us today to get more information and free consultation!
The staff at Home Care Matters is available to talk with you and your family about all of your needs. Home Care Matters is a home care agency providing quality and affordable Elderly Care in Hoschton, GA, and surrounding areas.
Call

(770) 965.4004

for more information.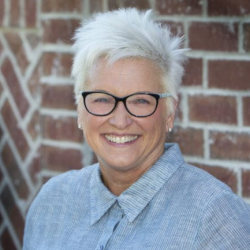 Latest posts by Valerie Darling
(see all)