Hey, all fellow metro Atlanta area home care owners,
Just a quick note to share with you this Sales Academy class that is coming to Atlanta in December. It's open to owners, operators, marketers & sales staff in the home care industry.
It has received rave reviews from many agencies & personnel from around the country. Thought it might be a great way to prepare for 2023!
Hope to see you there!
Please note, Home Care Matters has no stake in this program, just sharing the opportunity.
---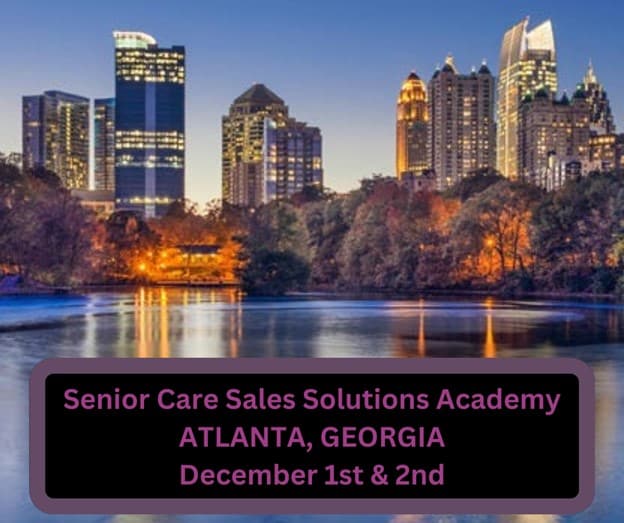 LOCATION: 1818 Conference Center – Duluth, GA
Identifying & Cultivating Referral Sources and Attracting New Clients and Converting
Small companies can face significant hurdles in this department. These hurdles often stem from a lack of experience on the sales team, especially in marketing techniques and lead generation which is directly related to insufficient training and reinforcement as well as a lack of ongoing strategy, easily implemented tactics, and accountability.
Non-medical home care, care management, and senior placement is unique in that there are two customers: the referral source and the actual prospect needing services. Additionally, there is a wheelhouse of potential referral sources for these professionals, and it is important to know what is distinctly important to each and how to approach a zeroed in targeting method. During this training program you will learn about all the types of referral sources and what is important to each type of referral source not only from your instructor, but specifically from referral sources, "subject matter experts."
Having this knowledge, knowledge that takes new representatives to these three professional areas in the eldercare industry years to learn and cultivate, will accelerate your ability to successfully create collaborative partnerships with referral sources, your aptitude for holistically supporting Elders, and your overall success as a representative of the crucial services of homecare, care management, and senior placement services.
We live in a time where there are 55 million people that are aged 65 + and this number is set to increase to 70 million in the next 10 years. Your role is of utmost importance to our Nations' Elders, their families, and their advisors. This course will consist of presentations, Q & A, open forum discussions, role playing, and direct involvement with each type of referral source in the industry. Each lesson builds on the one prior and at the end of the Senior Care Sales Solutions Academy you will have a marketing and business development plan from which to operate in your role driving revenue because of professionally supporting referral sources and Elders alike in your community. You will understand and in real time begin the branding process of becoming a respected Eldercare Advisor.
What you'll learn:
• Why is your profession important?
• What do you really sell?
• What is your Why and how to craft it, so it compels referral partners to work with you?
• How to create impactful compelling stories and use them as your question "pitch"
• Who are all your target referral partners?
• How to find the right kind of referral sources to grow your business?
• What is important to each one of them?
• How to market effectively to those referral sources?
• How do you provide reciprocal value?
• How do you pre-call plans and why is it important? I call this your marketing optimization tool.
• Was your interaction with a referral partner an advancement or a continuation and why being in this mindset is important?
• How much activity should you have?
• Creative ways to "get in the door"
• Open-ended questions
• Role-playing
• The 5 Whys
• How to use the activity tracker and why it's important?
• What is your existing messaging, and we will work together to fine-tune it?
• What is your social media strategy?
• How are you going to brand yourself?
• Learning the 5 Whys expanded and how to implement the 5 Whys framework with any time of referral source each time you interact with them
• Time mapping and time management so you can increase sales without sacrificing personal relationships
• Follow up strategy to build solid referral partners
• Train your referral partners to refer to you in the manner you know it increases likelihood of conversion
• Learn and implement the emotional intelligence approach when consulting with families
• Follow up strategy to close assessments
• Role playing
• Developing Open-ended questions and using them
• And more…
Materials Students Receive:
• 40+ page Senior Care Sales Solutions Guide
• Business Development Planning Questionnaire
• Create Your Compelling Why
• Create Your Compelling Story and Question Centric Pitch
• Time Mapping/Time Management Tool
• SWOT Analysis Tool
• Marketing Optimization Blueprint
• Daily Accountability Success Trackers
• Developing and Selecting Key Messages
• Storylines
• Follow-up Email Template
• Intake Script
• Lead Your Audience to Action
• Prospect Follow-up
• The Presentation Is for Them Not You
• What Is Your High Value Message
Testimonials:
"Sarah Barker is a definitely standout in her profession. Her Connect Forward Training Program has not only taken our business to another level of growth but has really shaped the way our staff has been able to drive business through developing solid, meaningful relationships. She's not afraid to get into the nitty-gritty and talk about what's standing in peoples' way of success. I have worked with Sarah in numerous capacities and her heart for helping others succeed is one of the reasons I keep her on as a trainer/consultant for my company. She believes in empowering others to be successful, and I would say she firmly believes the only way to help each other achieve is by lifting each other up. Her program is unique in that it is designed specifically for care managers looking to grow their client base as well as home care organizations and senior placement agents."
"I have known Sarah for years. She is an innovative and highly creative sales and marketing expert with deep domain experience in the Care industry. When we worked together, I came to see her dedication and her creative ability to work with clients with differing needs. Now as a consultant, she has broadened her skills to enhance brand and sales capabilities for her clients. I continue to be impressed at her focus and humility – and her willingness to work through problems and find terrific solutions. She is really one of the best."
"Sarah provided me with the Eldercare background and training that I needed to feel confident conversing with clients and their families, referral sources, and other key personnel. It helped me accelerate my sales right out of the gate!
"Her passion for The Eldercare Community and her excellent sales training comes through from a genuine place and enabled me to connect with people on a more meaningful basis. Thank you for such a great foundation, Sarah!!"
Please let me know what questions you may have…
Sarah Barker
sarah@connectourelders.com
858-222-9241
Apply to be a student
https://forms.gle/1ajVjCZnoY5TWhHg8
Early Bird Pricing
Secure Your Seat in the Atlanta Senior Care Solutions Academy
https://buy.stripe.com/aEU6rudCn62caI07sI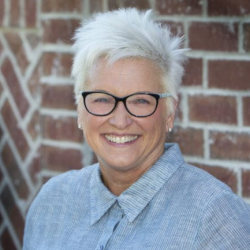 Latest posts by Valerie Darling
(see all)