Getting restful and restorative sleep is a problem for many seniors. There are millions of seniors who find it nearly impossible to get a good night's sleep and get enough sleep to feel alert and energized during the day. There are many reasons why seniors struggle to get enough sleep. The most common causes of insomnia and sleep disturbances among seniors are:
Medications
Health Conditions
Depression
Anxiety
Some of those causes can be dealt with by finding new medications or using adaptive equipment like a CPAP machine. But there are some other things that seniors who are struggling can do to get a good night's sleep like:
Buy A New Mattress
When was the last time your senior parent bought a new mattress? If your senior parent has been sleeping on the same mattress for ten years or more it's time to get a new one. A comfortable new mattress can be exactly what your senior needs to get better sleep. And these days there are dozens of affordable mattress styles and materials that will allow all seniors to find the perfect mattress for their needs.
Meditate
Meditation is a fantastic way for seniors that battle depression and anxiety to calm their minds and relax enough to get restful sleep. Many seniors find that a few minutes of meditation at night can really help them focus, let go of the stress of the day, and prepare for a restful sleep. There are many apps and CDs that have guided meditations to make it easy for seniors to meditate. Starting out with just a couple of minutes of meditation each day will help seniors ease into longer and more relaxing meditations.
Take A Hot Shower
How showers or baths at the end of the day can help seniors let go of stress and get warm and cozy before getting ready to go to bed. Elder care providers can help seniors get ready for bed by making sure that their favorite pajamas are clean and that making sure that seniors have the room set at the right temperature and made it as comfortable as possible. Once your senior loved one is ready for bed elder care providers can make sure they have books, a glass of water, and anything else they need.
Go For A Daily Walk
Daily exercise can help seniors regulate their inner clock and get them on a better Circadian rhythm so that they get tired in the evening when they should. Most experts say that seniors should walk for at least 30 minutes each day at a brisk pace to get the many benefits of exercise. Within a few days seniors will notice that they are sleeping better and sleeping for longer. Exercise will help their health in other ways too. But when it comes to sleep regular daily exercise can help seniors feel more tired and sleep more soundly. Seniors that don't want to walk alone can bring their elder care provider with them to keep them accountable.
The staff at Home Care Matters is available to talk with you and your family about all of your needs. Home Care Matters is a home care agency providing quality and affordable elder care in Hoschton, GA and the surrounding areas. Call (770) 965-4004 for more information.
We provide elder care in Braselton, Buford, Dacula, Duluth, Flowery Branch, Gainesville, Johns Creek, Lawrenceville, Oakwood, Sugar Hill, Suwanee, Barrow County, Forsyth County, Gwinnett County, Hall County, Jackson County, North Fulton County.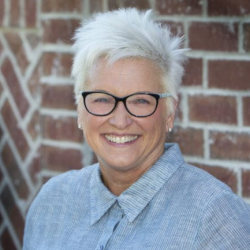 Latest posts by Valerie Darling
(see all)