June 4th is the start of National Gardening Week, a week that's all about getting outside and growing your own flowers, vegetables, herbs, and fruit. Your dad would benefit from spending more time on his feet and outside. Gardening is an ideal hobby for older adults. Here are a few reasons why gardening is great for seniors and how senior home care can help.
He Doesn't Need A Lot of Space
Your dad doesn't have to have a big garden space. He can grow tomatoes in five-gallon pails or extra-large planters. As he gains confidence, you can purchase raised bed kits or build them using extra lumber.
Lasagna or layered garden beds are incredibly easy to start. Put down a layer of cardboard on the lawn, get it wet, cover that with branches that have broken off trees, and add topsoil, compost, leaves, and more cardboard.
Keep building layers in that manner until the garden is about a foot high. End with a layer of topsoil or compost. Plant seedlings or seeds directly into the top layer to help the roots break down the materials. With a lasagna garden, he can start with a smaller square and increase it as he gains confidence.
He Gets Some Exercise
Gardening ensures your dad gets some exercise. Pulling weeds, digging in the soil, pulling a rake or hoe across the surface, and planting seeds or seedlings all require some level of exercise. Walking to and from the gardens and garage or shed also counts as exercise.
The more time he spends in his garden, the more exercise he gets. If he spends half an hour each day, he can get enough exercise in his gardens. As he gains strength and endurance, he can start trying other activities, too.
Gardening Improves Your Mood
Spending time outside in the fresh air and sun helps boost a person's mood. Plus, there's a bit of satisfaction in coming away from your garden with a basket or bag full of fresh produce. Your dad will feel proud of his accomplishments, which also boosts his mood.
He'll Have Plenty of Produce
When your dad's garden takes off, the amount of vegetables and fruits it produces fills his fridge and fruit bowl. He'll have a lot of fresh produce to eat all week. Extras can be blanched and frozen for later use.
If he has way too much to eat on his own, he can donate the extra to area food shelves. He could also give extra produce to his neighbors, and that may help him as he'll have more people to socialize with.
What If He Has Mobility Issues?
Gardening doesn't have to be off-limits as mobility changes. Raised bed gardens are higher and easier for older adults to maintain without having to bed as far or sit on a gardening bench or seat.
Plus, you can have senior home care aides to help out. With the home care services that match your dad's needs, he enjoys his favorite hobby and you don't have to worry about him being outside alone. Call a senior home care specialist to learn how to get started.
The staff at Home Care Matters is available to talk with you and your family about all of your needs. Home Care Matters is a home care agency providing quality and affordable senior home care in Sugar Hill, GA, and the surrounding areas. Call (770) 965-4004 for more information.
We provide elder care in Braselton, Buford, Dacula, Duluth, Flowery Branch, Gainesville, Johns Creek, Lawrenceville, Oakwood, Sugar Hill, Suwanee, Barrow County, Forsyth County, Gwinnett County, Hall County, Jackson County, North Fulton County.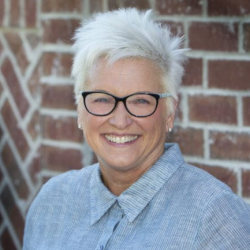 Latest posts by Valerie Darling
(see all)