How Can You Help Your Senior Manage Their Risk Factors for a Heart Attack After a Heart Attack?
A heart attack is a very serious and life-changing moment. As a family caregiver, when your aging parent suffers a heart attack, it is time for you to evaluate their lifestyle and make meaningful changes that will help them to stay healthier and reduce the risk that they will suffer another heart attack in the future. Personal history of heart attacks is a pressing risk factor for heart attacks, and having one greatly increases the chances that your parent will have another. As the damage done to the cardiovascular system and to overall health is generally worse with each subsequent attack, it is critical that your parent do everything that they can to reduce the chances that they will suffer such an attack.
Some ways that you can help your senior manage their risk factors for a heart attack after a heart attack include:
Help them to recognize the importance of the lifestyle risk factors that they have and the impact that those had on their first heart attack.
Talk to their doctor to discuss the risk factors that likely played a role in your parent's first heart attack and what they can do to change and reduce those factors.
Identify the risk factors that are most intimidating to your parent and talk about them. Find out why they are worried about them and work together to alleviate this stress. For example, if they are worried about having to exercise, reassure them that they don't have to start running or lifting weights. They can get a tremendous amount of benefit from much simpler activities such as walking or yoga.
Start slowly when making changes so that your parent can achieve success with changes, feel the sense of accomplishment, and be motivated to move forward.
Start home care for them so that they will have someone with them regularly to help them make good choices, empower them to maintain a healthy lifestyle, and provide support and assistance to follow through with lifestyle changes, such as eating a healthier diet of meals the care provider prepares.
Being a family caregiver for your aging parent can be extremely challenging and stressful. Fortunately home care can help. An in-home care provider can step in to fill care gaps, provide supervision and care when you are not able to be with your parent, and offer companionship and support to encourage the highest quality of life possible as they age in place. These services can include safe and reliable transportation to ensure that your parent can go where they need and want to go without having to wait for you, physical support and assistance for mobility issues, help with activities of daily living and personal care requirements, and companionship that will boost your parent's activity level and mental and emotional health as they age in place. Knowing your parent will have consistent access to this care will relieve your stress and ensure that you are able to focus your energy, attention, and resources in the way that is most effective and efficient.
The staff at Home Care Matters is available to talk with you and your family about all of your needs. Home Care Matters is a home care agency providing quality and affordable caregiver services in Flowery Branch, GA and the surrounding areas. Call (678) 828-2195 for more information.
Sources
https://www.cdc.gov/heartdisease/facts.htm
https://www.heart.org/HEARTORG/Conditions/HeartAttack/Heart-Attack_UCM_001092_SubHomePage.jsp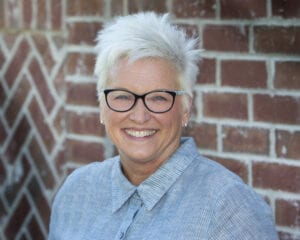 Latest posts by Valerie Darling, Founder, Owner
(see all)