Can You Return to the Workforce After Years of Being a Family Caregiver?
Many family caregivers fill that role for an average of four years. About 2 in 10 are carers to an aging adult for more than five years. There's also the chance that you could be one of the 15% that cares for a parent for more than 10 years.
When you've been a family caregiver for an extended period of time, what happens when your role ends? How easy it is to get back in the workforce?
It can be challenging depending on how long you were employed prior to your years as a family caregiver. How long were you out of the workforce? If you spent time caring for your children and then became the family caregiver to your parents, it could be especially challenging. If you had a full-time job and quit to become a carer, it may be easier. It depends on several things.
One Woman's Story
After high school, one woman became the executive assistant to the president of a print shop. Her daily tasks include scheduling the floor workers, hiring/exit interviews, payroll, phones, and data entry. When she left to raise her children and ended up being her parents' carer, she never expected how hard it would be to return 20 years later.
By the time she could go back to work, a lack of a college degree was detrimental. She was told by dozens of employers that being a family caregiver was not "real work experience." Jobs for receptionists or grocery store positions required a business degree.
After months of submitting applications and completing interviews, the only job she was offered was part-time handing out food samples at a retailer. The part-time work paid just over minimum wage, offered no benefits, and involved last-minute shift cancellations on a regular basis. It wasn't ideal and offered no room for growth, but it was a start. Don't be afraid to start on the bottom rung and move from there.
Hone Skills While You Care
While you're caring for your parents, keep honing your skills. Take online certification courses to offer something valuable when you return to the workforce. Google's free analytics training and certification courses are a good place to start. Volunteer, when you can, to have those skills to put on a resume.
If you can't find time to take an hour's online course here and there, stop and consider respite care. Self-care is just as important as the care you provide to your parents. You need breaks, too.
Returning to the workforce after being a caregiver is hard but not impossible. It may be better to work part-time while your parents need care. Balance your time as a family caregiver with elderly care services. To learn more about rates and services call an elderly care representative.
The staff at Home Care Matters is available to talk with you and your family about all of your needs. Home Care Matters is a home care agency providing quality and affordable Homecare in Johns Creek, GA, and surrounding areas. Call (770) 965.4004 for more information.
Sources:
Caregiver.org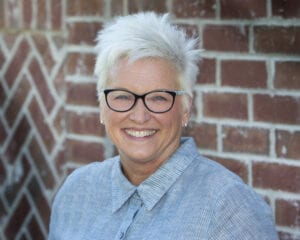 Latest posts by Valerie Darling, Founder, Owner
(see all)