Dry Skin Woes Are Bugging Your Mom – What Works Best?
Dry skin is common with aging. That doesn't mean you should ignore it. If your mom has dry skin, talk to her doctor. Make sure it's not a sign of dehydration or an underlying health condition. If it's not, what can you do? What works best to ease dry skin?
Make Sure She's Hydrated
Make sure your mom is drinking enough water every day. A goal is two liters per day. She may not be able to drink all of that, but it's a good goal. You could also boost foods with a high water content like watermelon, berries, and celery.
If you struggle to get your mom to drink enough water, make it more appealing. Add a slice of lemon or orange to plain water to give it a pleasing aroma. Boil water, add herbal tea bags and let it cool. Transfer the tea to a pitcher that's stored in the refrigerator for iced tea throughout the day.
Skip Expensive Moisturizers
Many moisturizers are packed with chemicals. Aim for natural ones or make your own. You could make a moisturizing body spray using distilled water, vegetable glycerine, sweet almond oil, vitamin E oil, and essential oils in scents your mom loves. There are many recipes online for homemade moisturizing sprays.
Coconut oil is often sold in single-use packages. Lay those around the house. Your mom can open one up and moisturize her legs, arms, and hands throughout the day.
If you don't have time to make a moisturizer, look for products that are recommended by dermatologists. Cetaphil, CeraVe, and Weleda are three brands that are easy to find in stores and get a lot of praise.
Don't Take Super Hot Baths
Make sure your mom isn't taking very hot baths and showers. When water is too hot, it can dry the skin. Keep showers warm without being too hot. If she insists on hot showers, purchase a moisturizing body wash or in-shower moisturizer that helps trap the moisture before she gets out and dries off.
Pay Attention to Fatty Acids in Foods
Omega-3 fatty acids can help the skin. Make sure your mom is eating foods that are rich in fatty acids. Examples are sardines, tuna, mackerel, salmon, flax seeds, and walnuts. At the very least, ask her doctor if she should take fish oil supplements.
If your mom is struggling with personal care, it's time to bring in caregivers. If she can't reach all of her body to dry it off and apply moisturizers, caregivers can help her. Caregivers help with bathing, grooming, and hygiene. They can also make sure she's staying hydrated. Call an agency to learn more.
The staff at Home Care Matters is available to talk with you and your family about all of your needs. Home Care Matters is a home care agency providing quality and affordable Homecare in Johns Creek, GA, and surrounding areas. Call (770) 965.4004 for more information.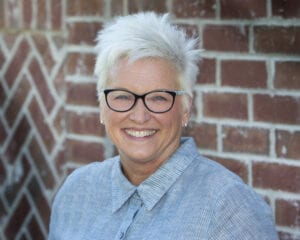 Latest posts by Valerie Darling, Founder, Owner
(see all)