Is There a Connection Between Food and COPD for Your Loved One?
Your loved one needs plenty of the right foods and drinks in order to keep her body powered up, especially if she has COPD. Work with her doctor to determine any specific needs for her individual health.
What She Eats Matters.
Your aging parent is burning a lot of energy just trying to breathe. For that reason alone, she needs nutritionally-dense foods that give her a lot of bang for her buck. That means foods that are high in fiber, high in lean protein, and that pack a ton of vitamins and minerals. Fruits, vegetables, whole grains, and lean meats are your best bets. Your senior's doctor might recommend working with a nutritionist in order to get a full handle on what she should be eating.
When and How Often She Eats Matters.
People with COPD often get worn out by the end of the day. Again, that has to do with the massive amounts of energy they're expending in simply breathing. If your loved one is waiting to eat until later in the day, her body is probably burning calories that she hasn't even taken in yet. Eating smaller meals starting just after waking up is a solid plan.
Water and Non-caffeinated Drinks Help.
Staying hydrated is important for everyone, but it's especially important for a senior with COPD. Plenty of water helps your loved one's body to filter and remove toxins and keeps her circulatory system working at its best possible level. Caffeine earlier in the day is better than later in the day so that your loved one can get the best sleep possible.
Remember that Balance Is Important.
Balance is important. If your parent wants to enjoy gassy foods that can make her feel a little bloated, which can make breathing more difficult, then steering clear of carbonated drinks is a way to balance that out. Finding that right balance can take a little bit of experimentation, but it doesn't have to be complicated.
If your loved one would appreciate a little more help staying on track with meal preparation, hiring home care providers can give her someone else to lend a hand.
The staff at Home Care Matters is available to talk with you and your family about all of your needs. Home Care Matters is a home care agency providing quality and affordable home care in Johns Creek, GA and the surrounding areas. Call (678) 828-2195 for more information.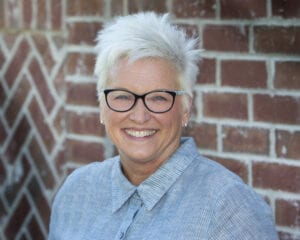 Latest posts by Valerie Darling, Founder, Owner
(see all)