Decorating Tips for Seniors: Safety, Comfort and Relaxation
Senior Care in Johns Creek GA
One aspect of elder care that is often overlooked is decorating specifically for seniors. Not only are style and comfort important, but safety should take top priority. With a few simple tips, you can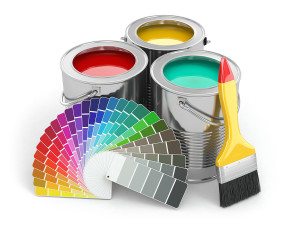 decorate with confidence; whether you're decorating a bedroom, apartment or entire home for your aging parents.
Keep Safety in Mind
As a person ages, it can be more difficult to move from room to room or through the yard. It's often easier to trip or slip, which can result in serious injury. Some important decorating tips that focus on safety include:
Get rid of rugs that aren't securely fastened down, are bulky or that have tripping hazards such as fringe
Clear areas of clutter to avoid tripping, scalding or other potential hazards
Consider carpeting rather than laminate or tile, which can be slippery, especially for seniors with pets
Handrails are really a must-have for stairs, bathrooms and porch steps
Consider Comfort
Of course, an important aspect of decorating is the comfort it brings to your loved one. These simple tips will help you provide a pleasurable comfortable environment for your parent.
Avoid low seating, as rising from a lower position can be very difficult
Make sure all furniture is sturdy, especially for elder care situations where seniors have balance issues
When possible, consider furniture that is adjustable to some degree such as your parent's bed, recliner or sofa
Also avoid furniture with sharp edges, should a fall take place this helps avoid additional injury
Keep in Mind
Remember, your style and your parent's style are not one and the same. Keep these style differences in mind and when possible, allow your parent to choose furnishings or accents that are pleasing to him or her.
Do your best to use familiar objects to create a sense of home
Remember that comfort and mental wellbeing are more important than a "picture-perfect" space
Seniors with limited mobility need furniture arranged for maximum usability and comfort
When possible situate seating to overlook the outdoors or attractive area of the city
Provide a Relaxing Environment
A relaxing environment can often be achieved through the use of soothing colors and materials. Although color therapy or chromotherapy is not a standard practice in Western medicine, chromotherapy practitioners suggest it can even be used in a positive manner for depression, fatigue, pain and diabetes, among other common ailments, according to Web MD.
Use soothing colors associated with nature such as soft blues, grays and greens
Avoid dark colors on walls such as deep browns and blacks
Avoid reds for the most part (excluding seniors with little to no appetite), as color therapy suggests this may cause blood pressure to rise
Reduce, remove or store clutter for a relaxed atmosphere
When possible add plants that require little to no care
Put favorite items such as throw blankets, books and activities within easy reach
Elder care can be a rewarding positive experience for both you and your parent. While different aspects of decorating must be considered, by following these tips you can achieve a balance between safety, comfort and relaxation for your loved one.
The staff at Home Care Matters is available to talk with you and your family about all of your needs. Home Care Matters is a home care agency providing quality and affordable senior care services in Johns Creek, GA and the surrounding areas. Call (678) 828-2195 for more information.
Source
http://www.webmd.com/vitamins-supplements/altmodmono-1213-CHROMOTHERAPY.aspx?altModalityId=1213&altModalityName=CHROMOTHERAPY&source=0
Latest posts by superadmin
(see all)