Does Freezing Increase Fall Risk for a Senior with Parkinson's Disease?
Freezing can be an intimidating and uncomfortable symptom of Parkinson's disease. During an episode of freezing, the senior with PD is temporarily unable to move. This involuntary immobility can strike at any time, and it is impossible to predict when it might affect your parent. They may feel as though they are not able to take a step forward, like their feet are stuck to the floor, like they are unable to get up out of a chair, or like they are unable to change positions. While this symptom is uncomfortable and even frightening, it can also be dangerous. These episodes of inability to move can dramatically increase the chances that your senior will suffer from a fall. In fact, experts estimate that approximately 38% of falls that are experienced by people who are living with Parkinson's disease occur following or during an episode of freezing.
Elder Care in Duluth GA: Parkinson's Disease and Fall Risk
Freezing increases fall risk for a variety of reasons. When your elderly parent is unable to move, they may stumble or lose their balance. They may try to change positions suddenly or move sharply in order to get moving, which can cause them to fall. They may also stumble or lose their balance when someone caring for them attempts to force them to move, pulls on them, or otherwise tries to "break" the freezing.
It is very important if your aging parent is dealing with freezing that you do not attempt to break the episode or force them to move. Your parents should also not try sudden or sharp movements. Instead, they should remain calm and wait for the episode to end, or utilize techniques such as swaying or dancing to start their movements again. Having support and assistance from you or an elder care provider can be extremely effective in keeping your parents safe even when dealing with this type of symptom.
If you have been looking for a way to enhance your aging loved one's quality of life as they age in place, now may be the ideal time for you to start elder care for them. An elderly home care services provider can be with your aging parent on a schedule that is appropriate not just for their needs, but also for the level of care that you give to them on a regular basis. This means that their needs, challenges, and limitations will be handled in the way that is right for them while also keeping you at the forefront of their care routine. Highly personalized services tailored to their specific needs can include safe and reliable transportation, assistance with activities of daily living, mobility support, help with personal care tasks such as bathing and toileting, meal preparation, medication reminders, and more. These services can be reassuring for your aging parent as well as for you as their family caregiver. Through these services you can feel confident your parent will have everything that they need while you are also able to focus energy and attention on other aspects of your life.
The staff at Home Care Matters is available to talk with you and your family about all of your needs. Home Care Matters is a home care agency providing quality and affordable elder care in Duluth, GA and the surrounding areas. Call (678) 828-2195 for more information.
Source
http://www.parkinson.org/Living-with-Parkinsons/Managing-Parkinsons/Activities-of-Daily-Living/Freezing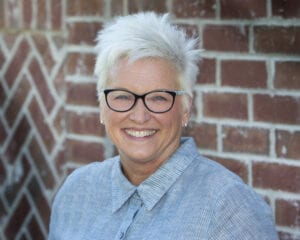 Latest posts by Valerie Darling, Founder, Owner
(see all)