Elder Care Tips: Helping Lift Your Parents' Mood during the Fall Season
Elder Care in Duluth GA
Creating and carrying out an elder care plan for your aging loved ones can be challenging throughout the year, but each new season brings with it new issues and demands that makes it necessary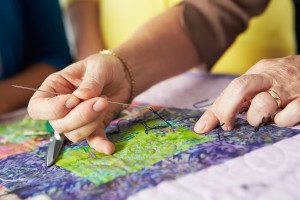 for you to make changes so you can be sure you continue to give the highest quality care and assistance to them at all times. During the fall season, one of these new challenges is often depression and anxiety related to the changes in weather.
Fall weather often brings about changes in mood due to the lower sunlight, more rainfall, and cooler temperatures that can often lead to spending more time inside. These weather changes can lead to a variety of mood issues, including fatigue, depression, anxiety, feelings of isolation, and lack of motivation. Finding ways to lift your parents' mood is an important part of creating a fall elder care plan that supports a higher quality of life and stronger mental and emotional health throughout the year.
Use these tips, and share them with your parents' elderly health care services provider, to help you lift your parents' mood during the fall season:
• Bring in the light. The sunlight during the fall season is less intense than during the summer, and shines for fewer hours during the day. This means you need to put more effort into making sure that your parents get enough exposure to the sun to boost physical and mental health. Open up the curtains or blinds to bring the light into the home during the day so that your parents get as much exposure as possible.
• Use scents. The sense of smell is the sense most closely linked to memory and emotion. Tap into this and elevate your aging loved ones' mood by bringing in fragrances that conjure up memories of holidays, special times with family, and seasonal traditions. Apple and cinnamon, pumpkin, and baking spices are comforting and nurturing, which can make a senior feel more content and relaxed.
• Plan events. Social interaction is vital to mental and emotional health at any time of the year, but it is especially important to focus on this need during the fall season when it is less likely that your parents will be out and about on a regular basis than it was during the summer months. Cooler, rainier weather, busy schedules, and shorter days make the fall a time when many people start spending most of their time at home, which can isolate seniors and reduce their social stimulation. Plan events that get your parents out and interaction with others. Whether it is a family outing to the pumpkin patch or apple orchard, a quilting bee at your house of worship, or joining a mall walking club for some extra physical exercise, planning events to get your parents out with others and away from the tedium of living the same day over and over will help keep their mood elevated and their minds strong.
The staff at Home Care Matters is available to talk with you and your family about all of your needs. Home Care Matters is a home care agency providing quality and affordable elder care services in Duluth, GA and the surrounding areas. Call (678) 828-2195 for more information.
Latest posts by superadmin
(see all)