Elderly People are at Risk for Substance Abuse
Elderly Care in Johns Creek GA
Most people think of younger adults when they think of substance abuse, but that's not always the case. Elderly people are also at risk for abusing substances, for a couple of reasons. First, they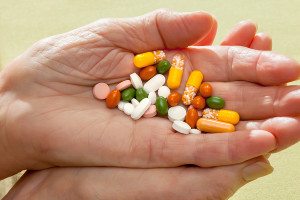 often have many different types of medications at their disposal. Doctors prescribe pills for a number of different health problems, and an elderly person with several chronic issues can end up with many pill bottles in the medicine cabinet. Some of those pills may have the potential to be abused, and some of them may also interact with one another in ways that produce various side effects and symptoms.
Additionally, elderly people who are lonely can be at risk of alcohol abuse, because they are depressed and don't feel useful or cared for anymore. While that is certainly not the case for many elderly people, it is the case for some – and even those who are loved may still feel very alone at times, especially if their family doesn't live close by. There are ways to reduce the chances of your elderly relative abusing substances, though, by making sure they have an elder care worker living with them. By hiring an in-home care worker, your aging loved one will have someone with them all the time, so they aren't so alone and have a friend to talk to. They will also get help with activities of daily living, and have someone to eat meals and go shopping with. That can make a big difference in warding off depression and the resulting substance abuse.
A senior care worker can also alert you to the problem if they see anything suspicious, which can help you protect your elderly loved one from harm if there is a concern that substance abuse is occurring. Since elderly people are at risk, it's important to watch for potential problems, and to make sure close track is kept of any and all medications. While many are not easily abused, there are medications that can be very dangerous if they are taken in doses that are higher than what is prescribed. With an elder care worker living with your loved one, they can have protection and companionship, and you can have peace of mind.
The staff at Home Care Matters is available to talk with you and your family about all of your needs. Home Care Matters is a home care agency providing quality and affordable elderly care services in Johns Creek, GA and the surrounding areas. Call (678) 828-2195 for more information.
Latest posts by superadmin
(see all)