Help Your Loved One's Home Stay Clean without Chemicals
Caregivers in Gainesville GA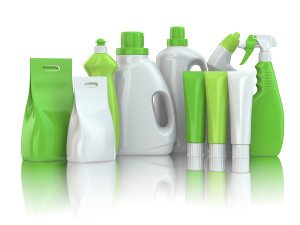 If your loved one has COPD or another lung disease you've probably heard that you should limit his exposure to airborne irritants. One of the most common airborne irritants at home are cleaning chemicals. They often have strong smells and they can make it difficult for your loved one to breathe properly. Changing how you clean, and with what, can make a big difference for your loved one.
Use Natural Pre-made Cleaning Solutions
Greener cleaning is a popular topic these days, and companies are listening. More and more of them offer greener alternatives to their commercially-prepared cleaning products, so it's a lot easier to find now than it was a few years ago. These are particularly handy for people who don't have the time or the inclination to mix up homemade cleaning solutions every week. They're gentler on your loved one's lungs, but you may still need to use them sparingly depending on how they affect your loved one.
Make Your Own Cleaning Products
If you really want to pare down the chemical usage in your loved one's home, then homemade cleaning products are the way to go. You only need a few simple household ingredients that you can mix and match in a variety of different ways in order to clean different items. Some of the ingredients you'll need include:
• White vinegar
• Baking soda
• Lemon or other citrus juice
• Olive oil
• Washing soda and Borax
Do some reading up on how to mix these ingredients together to make any of the different cleaning solutions that you need. Your loved one's home will be clean and smell great, but it won't have that chemical-laden smell.
Let Cleaning Companies Know What Not to Use
When time and energy are both really an issue, then cleaning companies can come to the rescue. Your loved one may even have senior care providers who come to the house a few times a week to help out with simple household chores. No matter who else will be helping your loved one, make sure they're aware of the chemicals your loved one doesn't want to be exposed to. If the approved cleaning products are easy to access, that's even better.
By developing a plan you can help to get rid of some of the chemicals your loved one with lung troubles is exposed to, especially on cleaning days.
The staff at Home Care Matters is available to talk with you and your family about all of your needs. Home Care Matters is a home care agency providing quality and affordable caregivers in Gainesville, GA and the surrounding areas. Call (678) 828-2195 for more information.
Latest posts by superadmin
(see all)