Here are A Few Essential Ideas on Preparing the Family When You Have Decided its time to Hire Home Care for Yourself?
One Senior Man's Suggestion on How To Put Things in Order when it's Time for  Senior Care
Bill knew that his body was changing for a long time. He had gone through shoulder replacement surgery, then knee replacement surgery on both legs, and other procedures all to help him be more mobile through the years. Now that he was considering senior care through a specific home care agency, he knew that it was time to begin putting things in order for his family.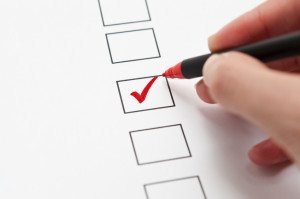 Bill usually kept to himself for the most part. He didn't talk much about his finances, even with his own children. No one truly knew much about his income or his assets, and he knew that it was better for them to know than to have to muddle through months and maybe even years of courts and lawyers and a massive mess just to untangle everything that he had going on.
The first thing that he did was organize all of his financial statements. This included a breakdown of all bank accounts including checking (which he had two) and savings (of which he had six). He wrote down account numbers and the locations of all the banks.
Next he detailed which banks he had safety deposit boxes in (3) and what was contained in each. In one he had his passport. In another he had his birth certificate. In another he had several gold bars (five to ten ounces each) that he had purchased years ago, along with government bonds.
He then put all of his property deeds in one place. He owned six pieces of property through the area, three of which were income earners.
Next, he made sure that his adult children knew all of the details about his will (such as where it was located, the lawyer who presented it, and how it was to be executed.
He furnished Social Security and Medicare numbers and talked about making his oldest child, his daughter, power of attorney in a few months.
Bill didn't want to hire a senior home care provider, but he was living alone and it was getting more difficult for him to get around on his own. He had worked hard throughout his life to acquire possessions and build a solid savings. He didn't have any intention of leaving this world just yet (or anytime soon), but he knew that it was time to start putting things in order (and in an order that others would understand) for his family, in case something were to happen to him.
Once he did that, he felt a bit more at peace when the senior care provider showed up at his door for that first time.
The caregivers at Home Care Matters are available to talk with you and your family about all of your elder care needs. Home Care Matters is a home care agency providing quality and affordable senior care in Gainesville, GA and the surrounding areas. Call (678) 828-2195 for more information.
Latest posts by superadmin
(see all)